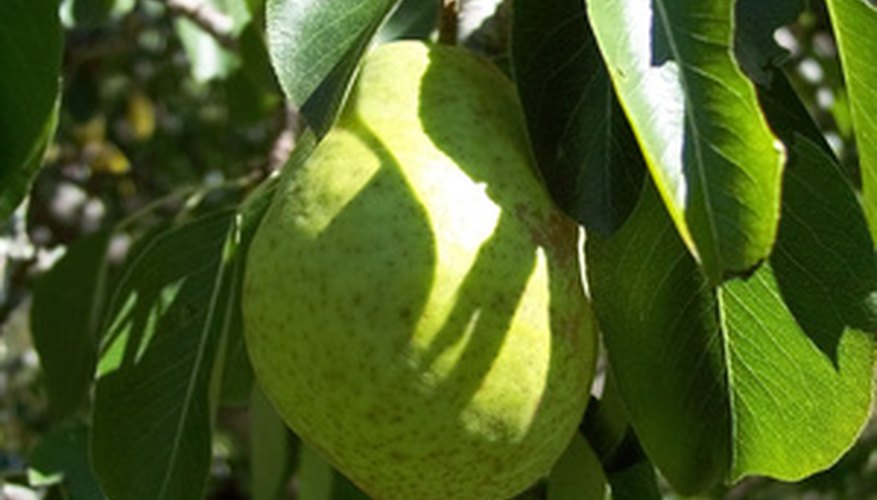 pear tree image by samantha grandy from <a href='http://www.fotolia.com'>Fotolia.com</a>
Gardeners and landscapers alike have a number of choices when it comes to selecting a pear tree. The first thing to decide is what traits you're looking for. If you're looking for a hardy tree or one that will produce long-lasting fruit, there's a pear tree for your garden.
Asian Pear Tree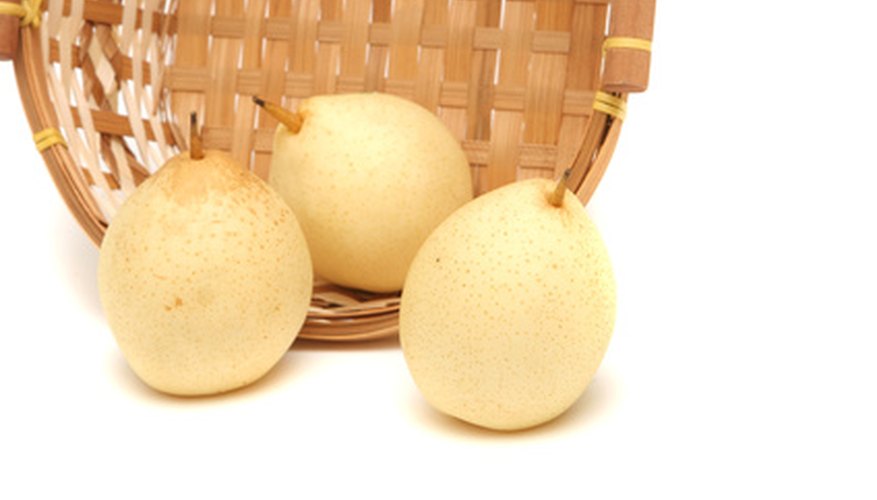 Asian pears image by MAXFX from <a href='http://www.fotolia.com'>Fotolia.com</a>
The Asian pear tree is best known for its long-lasting fruit. Unlike other varieties of pears, the fruit of the Asian pear tree can be eaten as soon as it is picked or months after it comes off the tree--as long as it's kept cold. The Asian pear does not turn soft or change texture after it's been sitting, making it a popular choice for those looking to select a pear tree based on fruit.
Asian pears have been a commercial producer in China, Japan and Korea for centuries. Trees are capable of self-pollination, but better yields are achieved when more than one tree is planted or a pollinator is added. In a large group, a tree might over-produce, making it necessary to thin the fruits in order to achieve decently sized pears. Thinning also helps keep limbs from getting too heavy and breaking.
Trees typically produce fruit after the third year and reach their peaks after about five to six years. They are winter-hardy trees, but can be susceptible to fireblight and black spot.
Chanticleer Pear
The chanticleer pear is an ornamental pear tree whose main attractive feature is in its appearance. It is a narrow tree, reaching heights of up to 40 feet but remaining no more than 15 feet in width. The tree must be pruned to help it keep its shape, but otherwise is easy to grow, low-maintenance and does well in colder climate. The pears that the chanticleer bears are small but edible.
The tree flowers in the spring with a profusion of white blossoms. Its dark green leaves turn a dark, purple-red in the fall.
Bradford Pear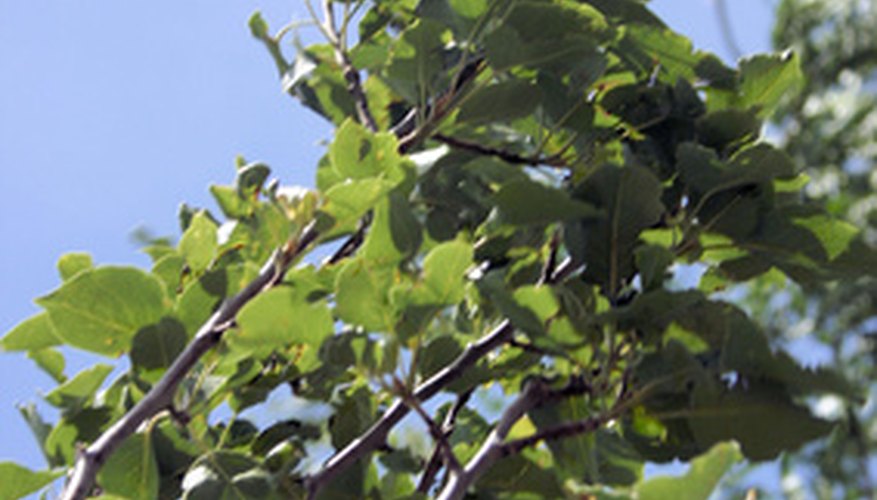 bradford flowering pear image by Allyson Ricketts from <a href='http://www.fotolia.com'>Fotolia.com</a>
The Bradford pear is another ornamental pear tree, and a fairly recent addition to Western agriculture. Originally from China and Korea, the Bradford pear is not well-suited to colder climates because of a vulnerability to not just cold damage but to breaking from wind and the weight of snow and ice. Even in warmer climates, Bradford pears are relatively short-lived trees, with average lifespans of only 25 to 30 years.
The Bradford has white flowers, but those flowers have a distinctive and some say bad smell. In some areas it is considered a nuisance, where it is invading the spaces of other trees. Originally used in landscapes across the United States, it is now no longer in favor as an ornamental tree because of its vulnerabilities.
Resources