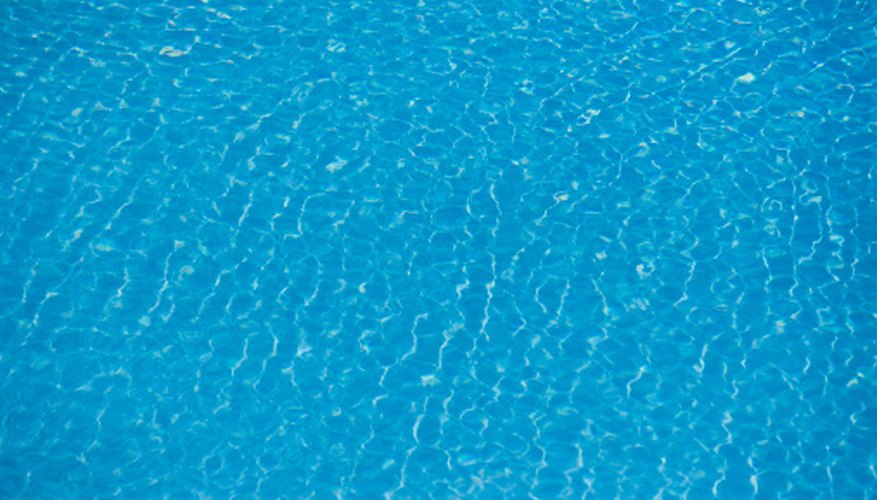 Jupiterimages/Comstock/Getty Images
Testing your pool or fish tank for algae is necessary if you suspect there is algae in the water. While algae is not dangerous to one's health, it can make the pool or tank appear dirty and create stains on the walls. Algae can appear in different colors, so testing for it will identify if it is the cause of the water's discoloration. Although algae test kits can be expensive, the kit will provide accurate results and identify the presence of algae.
Prepare the algae test kit. Assemble the filter paper to the filter holder. Place the check valve in the luer tip of the syringe, then depress the syringe plunger to the 0 position.
Put the syringe in the water and obtain 50 milliliters. Plunge the water out of the syringe until it is all gone.
Remove the filter disc from the syringe. If the filter is a yellow to green color, algae is present in the water.
Drop the disc in the test tube. Fill the test tube with 5 milliliters of methyl alcohol. Cap the test tube and shake it vigorously for two minutes.
Attach a new filter disc to the syringe. Remove the plunger from the syringe and pour the contents of the test tube in the back of the syringe. Replace the plunger and depress the solution back in the test tube.
View the test tube. If you notice a clear yellow to green color, algae is present in the water.
Tip
All the supplies you will need to test for algae are in the test kit.