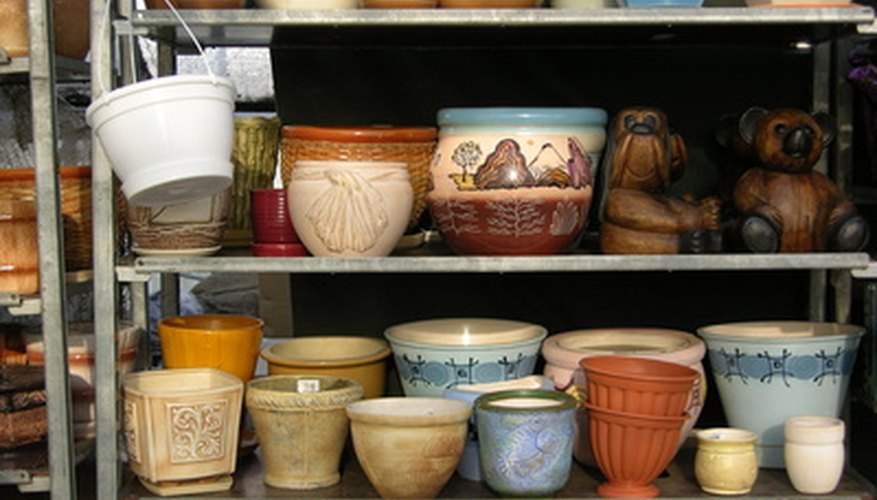 Flowers, vegetables and trees can all be grown in outdoor plant pots. In addition to appropriate size, look for pots with drainage holes. To prevent puddles on walking surfaces, like on a patio or porch, the plant pots may have a tray or saucer to collect water seeping through the soil. The types of outdoor plant pots vary greatly and can impact the price of the container as well as what is planted in the pot.
Clay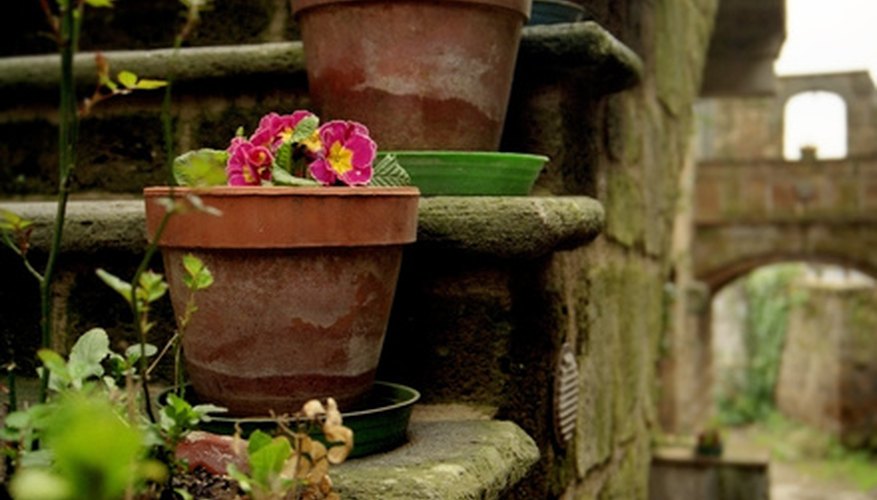 Clay plant pots, also known as terracotta, lose moisture through porous sides of the pot unless the pots are glazed. The pots can absorb heat, causing plants to dry out. Clay pots are usually round with about a 1-inch collar around the open perimeter and come with large drainage holes. The size of clay pots range from about 2 inches tall to more than 2 feet tall. Ceramic pots are also clay based, and are usually sealed to prevent moisture loss. Where winters are cold, clay pots should be brought indoors to protect them from cracking.
Synthetic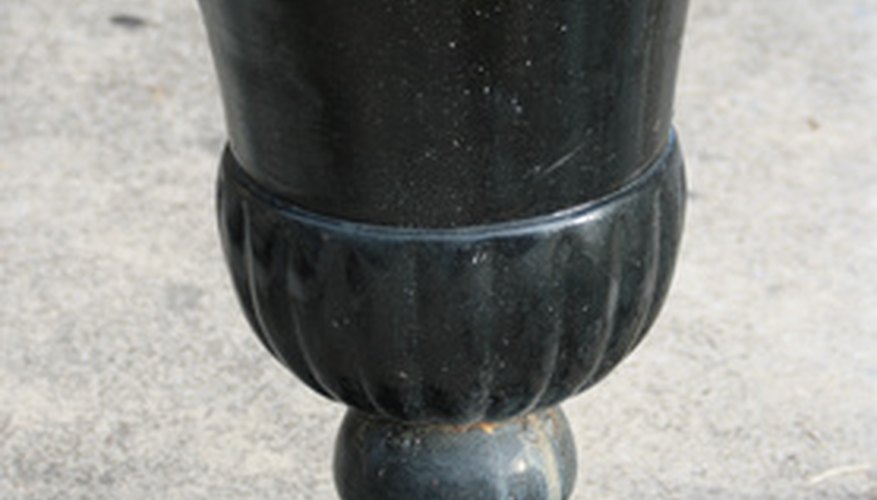 Plastic and resin plant pots are lightweight and durable. The pots are nonporous and suitable for sun or shade locations in the landscape and as hanging pots. Offered in a large array of colors like red, yellow or blue, synthetic plant pots may be any shape including square, round or rectangular, which could be suitable for use as a window box. Resin plant pots can be molded to look like cast stone or wood at a fraction of the price of the real thing.
Wood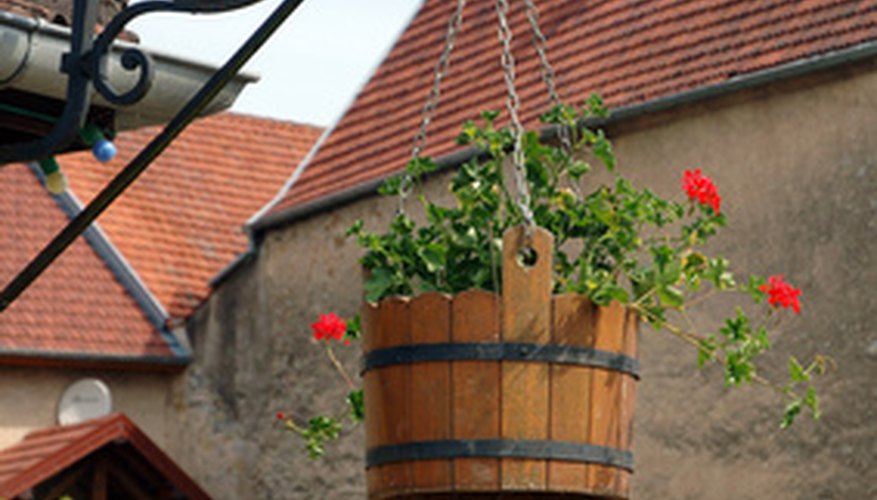 Redwood and cedar are more resistant to rot and may be used to create wood plant pots. The life of wooden plant pots can be extended by using a plastic liner or by placing other pots with saucers inside the wood pot. Wood containers may be small, about the size of a gallon milk container, or several feet square to accommodate a large tree. Ensure the wood plant pot has adequate drainage to reduce the chance of decay.
Metal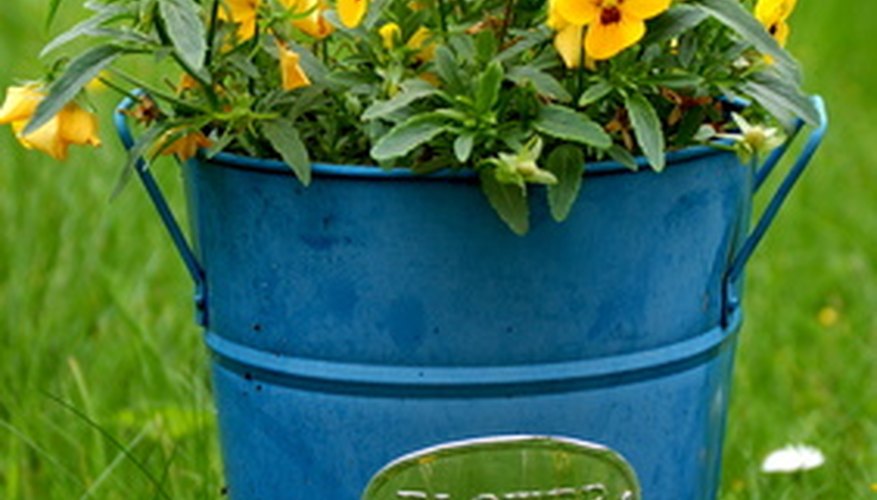 Metal pots, such as those made of copper, may be sealed to protect the finish or allowed to take on a blue-green patina with age. Use a plastic or rubber liner to prevent leaching of copper oxide into the soil.
Stone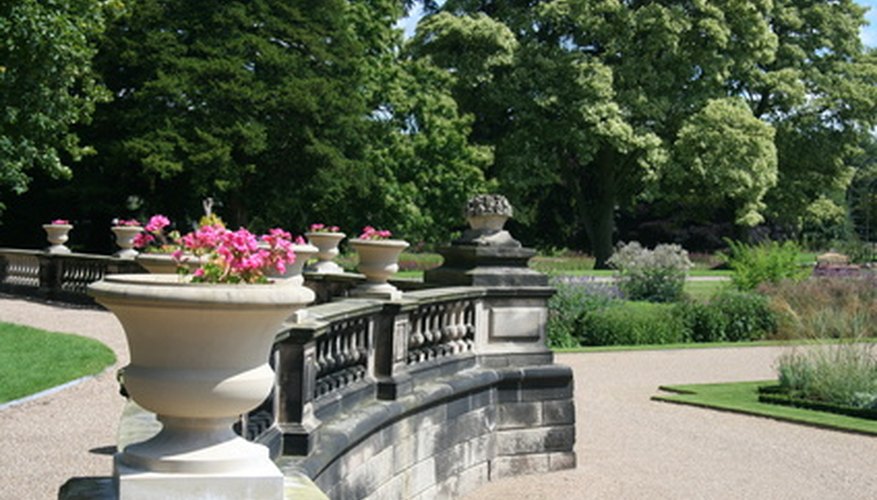 Stone outdoor plant pots may rest upon a pedestal. Stone offers stability and may have raised designs, like flowers or cherubs. Stone plant pots can be heavy and once placed in the landscape, will most likely remain in the same location. The weight of stone plant pots makes them suitable to hold trees without falling over.