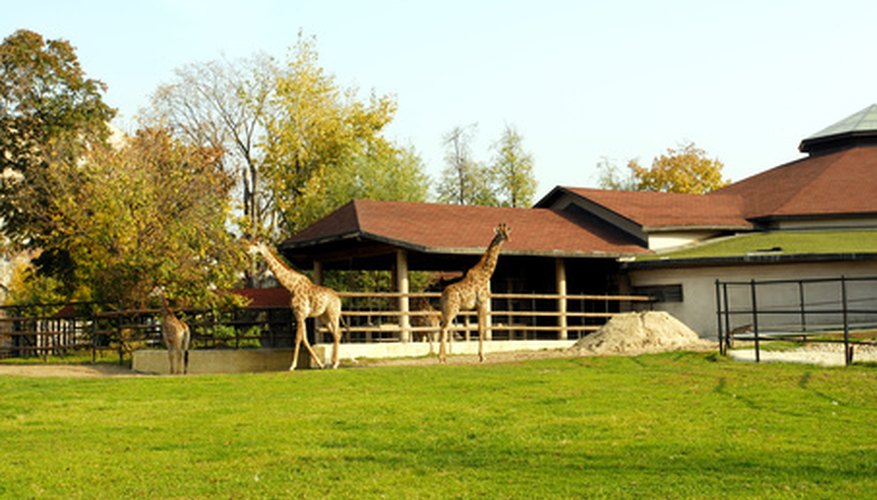 St. Augustine grass is a rugged turfgrass that grows well in hot climates and withstands heavy foot traffic. This variety of grass grows best when planted as sprigs or sod because the seed grows slowly. The benefit of planting sprigs is that they are lower in cost to plant, but they take time to spread into a lush lawn. Plant the St. Augustine grass sprigs one row at a time to prevent damage from stepping on the sprigs maintain consistency in the planting.
Work the soil in the planting area to a depth of 6 inches with a rototiller. Smooth the soil with a rake and remove any rocks and weeds.
Roll the lawn with a tube lawn roller filled with water. This will compact the soil to make a sturdy planting surface. Rent a lawn roller at garden supply or equipment rental stores.
Form 1-inch deep planting holes for the grass sprigs. Space the holes 6 to 8 inches apart.
Add starter fertilizer for grass sprigs into each hole using the measuring scoop that came with the package. Set the root end of the St. Augustine sprig on top of the fertilizer. Fill the hole with soil so the roots are covered and the grass blades are exposed.
Sprinkle the newly planted grass sprigs with 1/4 inch of water each day for the first four weeks of growth. Set a shallow can or dish in the lawn to measure the amount of water applied. Do now create standing or pooling of water, as this will damage the sprigs.
Provide water to the St. Augustine sprig lawn during the first growing season when the weekly rainfall is less than 1 inch. This will keep the sprigs healthy and assist them with spreading to create a full lawn.