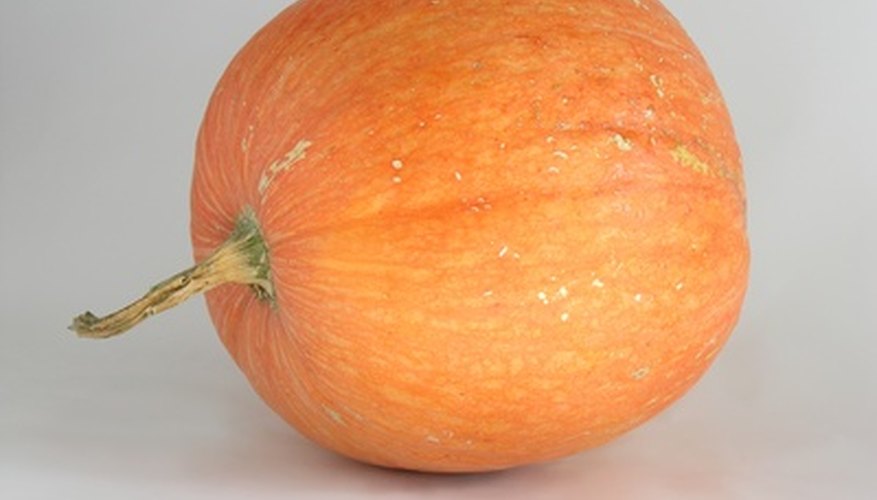 There is no reason to give up eating pumpkin pie if you are trying to cut fat and calories in your diet. Make a crustless pumpkin this holiday season and enjoy the creamy pumpkin part of the pie without the high-in-fat butter crust. This pie also works well for people who do not like to eat pie crust. Lower the fat and calories even more by substituting skim milk and egg whites for the evaporated milk and whole eggs.
Preheat oven to 325 degrees F. Spray a 9-inch glass pie pan with cooking spray and set aside.
Combine flour and sugar in a large mixing bowl. Add eggs and mix well to combine all ingredients. Stir in the pureed pumpkin, milk, cinnamon and vanilla and mix well with a hand mixer or whisk to combine all ingredients.
Pour the pumpkin mixture into the greased pie pan. Set the pie pan onto a 1-inch high baking pan and add 1/2 inch hot water to prevent the bottom of the pie from over cooking.
Bake the pumpkin pie for 55 to 60 minutes or until the center of the pie is fully cooked. Insert a knife into the center of the pie and remove. If the knife comes out clean, then the pie is done cooking.
Cool the pie for one to two hours prior to serving. Serve the pie immediately after cooling or refrigerate to keep fresh.