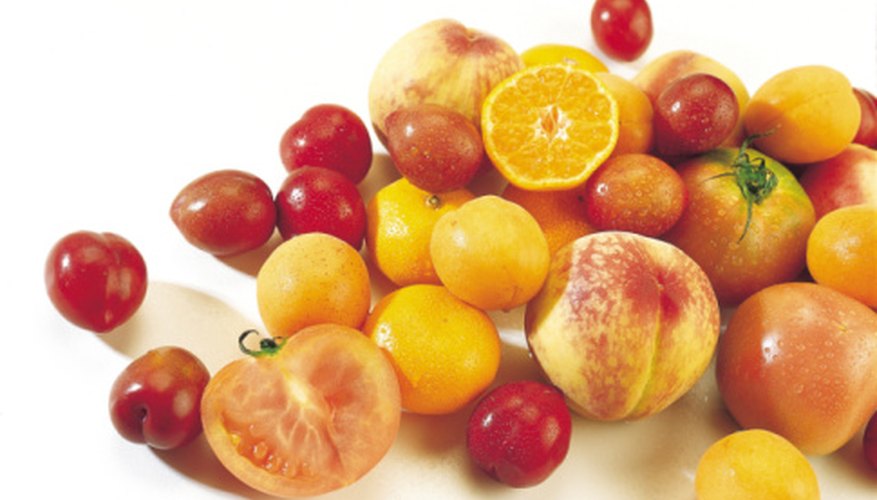 Plum trees are members of the Rosacea family of plants. Golden plum trees are a variety of stone fruit that shares certain characteristics and requirements with peaches, cherries and apricots. There are several types of golden plum cultivars, such as 'European Golden Drop' and 'Japanese Gold.' You can grow these trees in temperate climates throughout the United States.
Transplant a potted plum as soon as you bring it home from the nursery or garden center. Select a sunny location in your landscape that sheds water and receives at least eight hours of direct light. Avoid areas beneath larger trees that tend to rob the soil of nutrients and create unhealthy amounts of shade over smaller ornamental trees.
Dig a wide hole for your golden plum tree, making it at least twice the width of the root ball. Place the tree in the hole and use a backfill that contains equal amounts of soil and compost. Water your newly transplanted tree deeply and thoroughly. Keep the soil slightly damp around the plum's roots.
Prune the tree at the time of planting. Create and open canopy by removing any crowded, inner branches and branches that cross over one another. Trim the tips of lateral branches below the central leader, forming a gradual dome shape. Remove the cut vegetation from the soil around your golden plum tree.
Fertilize golden plum trees using a combination fertilizer than contains a 5-2-6 ratio. This blend will help promote good foliar growth and encourage abundant blossoms and fruit. Apply the fertilizer to the soil directly under the canopy of the tree, using caution to avoid contact with the trunk or branches. Perform three annual fertilizing sessions each year during the early spring, midspring and midsummer seasons.
Perform annual pruning sessions during the winter dormancy stage. Cut off any broken or overgrown branches to maintain the proper form and shape. Cut off water sprouts that extend beyond the outer canopy of the golden plum tree.