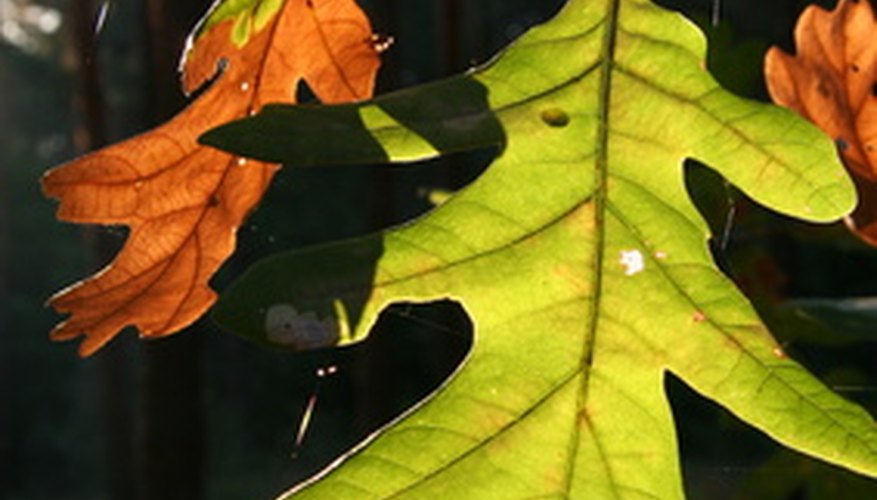 oak-tree leaves_2 image by Galyna Andrushko from <a href='http://www.fotolia.com'>Fotolia.com</a>
Western Kentucky is home to nine native oak species, among them the bur oak, the white oak and the shingle oak. These trees differ in size, leaf shape, acorn shape, and size and shape of twigs. Learn to tell Kentucky's native oaks apart by these minute differences, then choose the best oak tree for your yard based upon your research, or teach oak identification to young children with an interest in science and nature.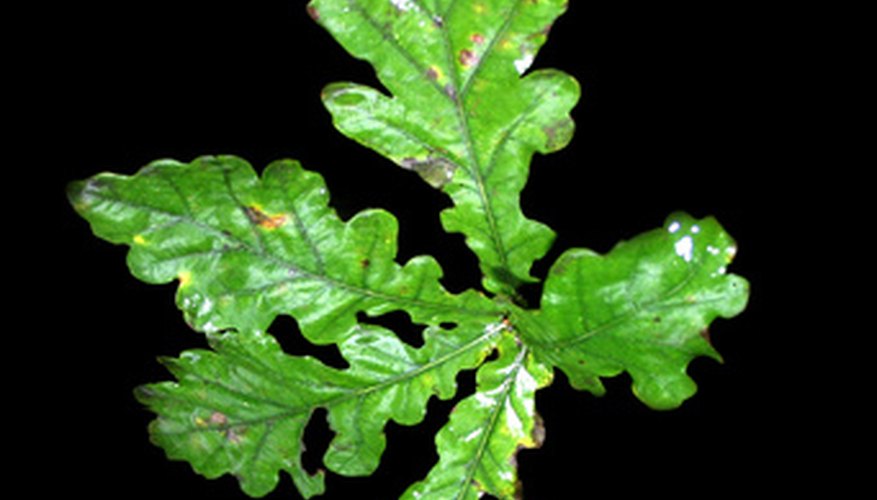 oak leaf image by TA Craft Photography from <a href='http://www.fotolia.com'>Fotolia.com</a>
Note the shape, texture and color of the tree's leaves to determine whether you've found an oak tree, first of all. Oak tree leaves are thick and glossy on top. They have long fingers that resemble a hand spread out. Dark or olive green throughout the year, oak leaves turn a dull brown or golden in fall.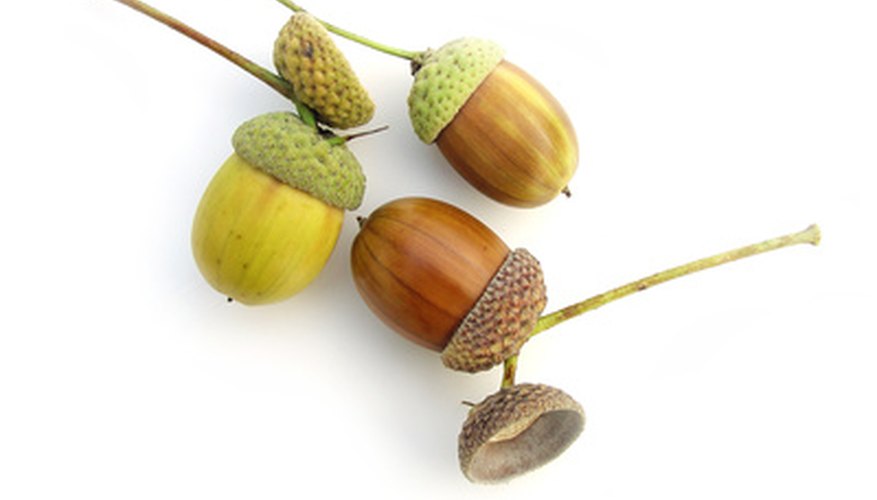 acorn image by Andrzej W&#322;odarczyk from <a href='http://www.fotolia.com'>Fotolia.com</a>
Look for acorns to confirm that you have found an oak tree. If it's late in the fall and the tree's leaves have fallen, check the ground for acorns to help you confirm you've found an oak tree.
Examine the shape of the oak leaf. White oaks have soft rounded points while red oaks have sharp points. Knowing whether the tree belongs to the red or the white oak family will help you narrow down the possibilities from Kentucky native oak trees.
Review the images of mature trees compiled on the University of Kentucky's website and the closeups of leaves and acorns on Vanderbilt University's website to identify which of west Kentucky's nine native oak species you've located.
Tip
To make it easier on yourself, identify oak trees in late spring once the trees have put out leaves. Once you've become skilled at tree identification, try to identify western Kentucky oak trees by their twigs in early spring.