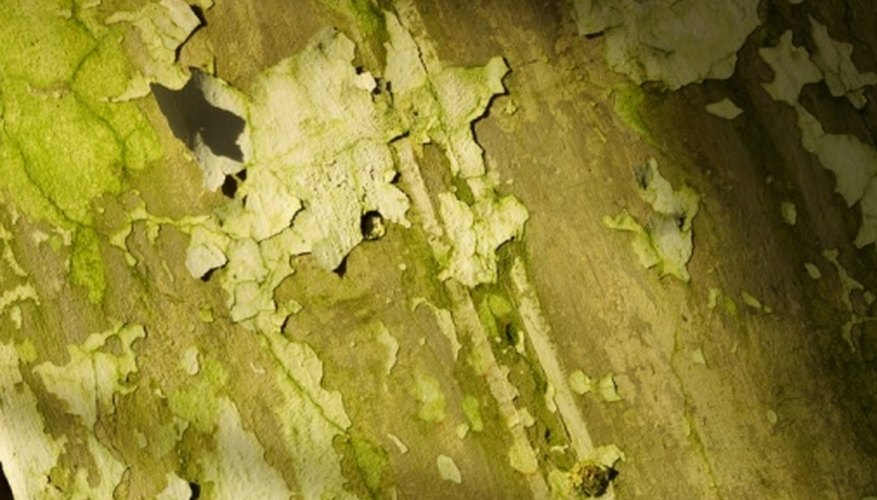 If you want to add some flair to any of your concrete surfaces, such as your driveway, sidewalk, garage or basement floor, you'll want to stain it -- not paint it. Due to the uneven surface of concrete, paint will eventually chip or peel off, whereas stain will soak into the concrete's surface. Sherwin Williams sells concrete stain along with all the supplies you'll need to get a concrete finish you can be proud of.
Stain Color Options
You may worry that you won't be able to find the stain color that's right for you. But Sherwin Williams offers several premixed stain color options, including terra cottas, grays, blues, whites and even pinks. If you can't find the right color, Sherwin Williams will tint a stain to create the perfect color for you at any one of their stores, much like they do with paint.
Seal Your Investment
Over time, your stain color can fade, especially if the concrete is exposed to outdoor elements. To preserve the vibrance of your stain, indoors or out, seal it with a stain sealer. Sherwin Williams produces stain sealers. A sealer will keep you from having to re-stain often and will protect your concrete from moisture that can build in a laundry room or basement, and it will protect concrete stain from the sun's heat and ultraviolet rays. You can choose from sealers that give a high gloss finish to those that have no-gloss finishes depending upon your style preferences.
Types of Stain
Stain comes in two forms. The first is solvent-based, which is durable but can be irritating due to the fumes it emits during the application process. There's also waterborne acrylic, which may require you to do touch-ups more often but won't let off as many fumes during the application process. As far as cost, a gallon of stain from Sherwin Williams ran close to $25 in early 2011.
Tips for Staining
When you're staining, make sure the concrete is completely clean and dry or you'll get uneven color results. If you're staining a floor, such as your garage, use special cleaners such as TSP to ensure all dirt and grime that has built up over the years is removed. After your concrete surface is clean, tape off any areas you don't want to stain -- bordering walls, for example. While you can use a brush to apply concrete stain, Popular Mechanics magazine suggests you use a paint roller in order to apply the stain evenly.