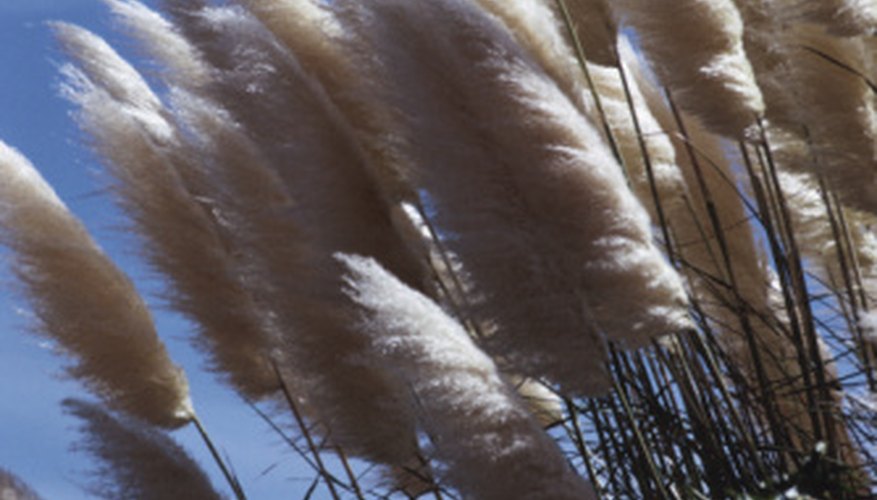 Hemera Technologies/Photos.com/Getty Images
Zebra grass provides nearly year-round color and texture to any landscape. This plant's elegant fountains of banded foliage grace the growing season and welcome copper-toned plumes late in the year. Like many perennials, ornamental grasses should be cut back for the sake of their health. Enjoy the spectacular continual display that your zebra grass will provide through the winter, then cut it back in the spring. This will serve to rejuvenate the plant and ensure that new growth comes in evenly and attractively.
Prune out brown or yellow foliage as it may appear throughout the growing season. This will keep your zebra grass looking tidy.
Cut zebra grass plumes liberally from late summer through the fall for stunning indoor accents and arrangements.
Cut the plant's plumes before the seeds begin to mature in mid-September so that you don't end up with a yard full of unwanted zebra grass next year. Seal the debris in plastic bags and dispose of them in the trash. Don't add them to your compost heap.
Shear your zebra plant's foliage back completely to about 6 to 10 inches tall in the spring before the new growth emerges.
Warning
Be nice to your neighbors and to the environment. To help to confine your zebra grass to your own property, don't allow seeds to mature on your plants. Winds will distribute ripened seeds far and wide to allow this ornamental grass to quickly become invasive.