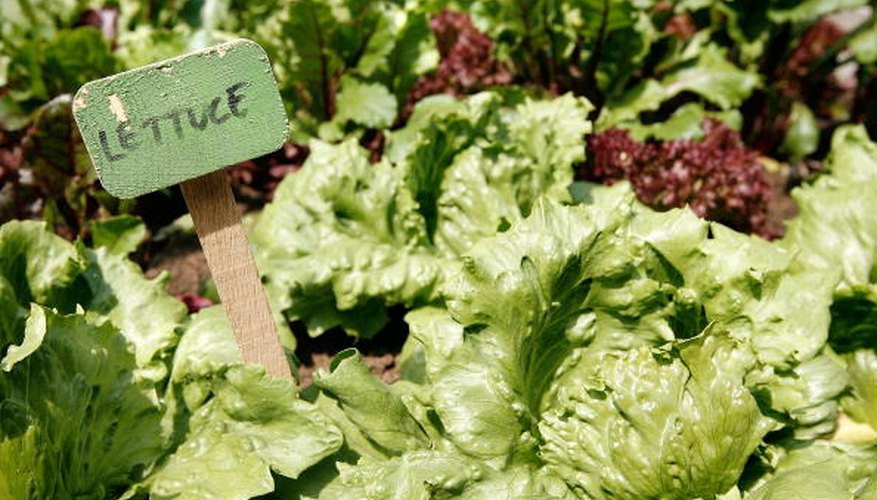 North Carolina gardeners are blessed with a climate highly conducive to growing vegetables. Many crops thrive in this state. Whether starting a garden for the first time or reviving your vegetable patch for the new growing season, there are many options.
Cool-Season Vegetables
Cool-season vegetables are crops hardy enough to withstand cold winds and light frosts, although severe frosts and extended subfreezing temperatures are damaging. Cool-season vegetables for North Carolina include carrots, cabbage, broccoli and onions, along with turnips, collard greens, lettuce, spinach and radishes. Plant these crops between February and April, depending on where in the state you live.
Warm-Season Vegetables
Warm-season vegetables are too tender to tolerate freezing temperatures. They should not be planted until after the last spring frost has passed. Throughout most of the state, this is some time in April, although the mountain regions of Western North Carolina may see frost well into May, and Coastal areas rarely have frost later than March. Warm-season vegetables for North Carolina include tomatoes, peppers, squash, sweet corn, beans, cucumbers, watermelon and eggplant.
Variety Selection
Specific vegetable varieties depend largely on personal preference, but some varieties are better suited to growing in North Carolina than others. Some top sweet corn varieties include Seneca Chief, Silver Queen, Honey 'N Pearl, How Sweet It Is and Bodacious. Potential tomato varieties include Whopper, Celebrity, Mountain Pride, Better Boy, Golden Boy and Big Beef. Find more suggestions for varieties and cultivars on the North Carolina Cooperative Extension website.
Container Gardening
If you have limited space, container gardening is an option. Pots, baskets and window boxes all support vegetable crops. Squash, tomatoes, beans, carrots, broccoli and a variety of other vegetables are well suited to growing in containers. For more information on container gardening, visit the North Carolina Cooperative Extension website.