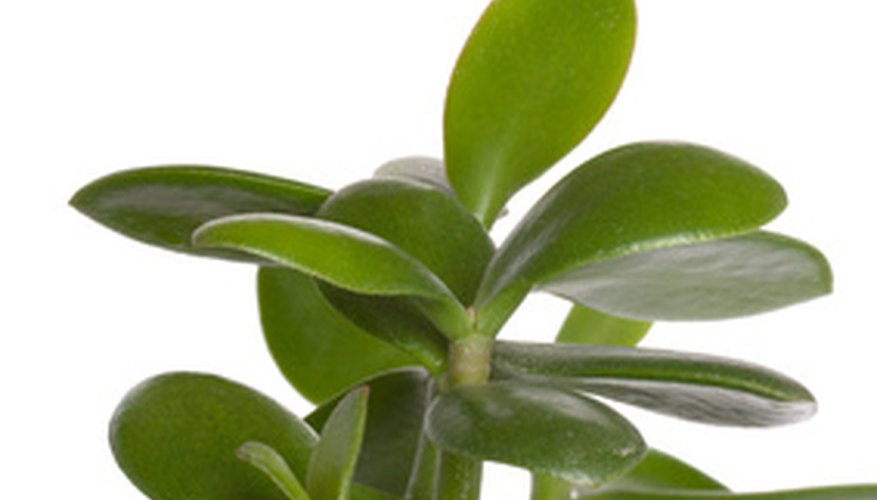 A useful plant stand can put your houseplants right where you need them to receive plenty of light and make maintenance more convenient. While there are any number of plant stands available at department and home stores, you can build plant stands on your own for a fraction of the cost. Whether you have woodworking experience or not, a simple plant stand project shouldn't take more than an hour to create.
Lay two 2-by-2-inch legs down on the ground parallel to one another spaced 8 inches apart. Place a two-by-four between the boards at the top end of the legs. Place a second two-by-four between the boards and adjust this board to position it a foot from the bottom end of the legs.
Nail two nails through the leg posts and into the two-by-four supports at each of the four joints where the boards connect. Repeat steps 1 and 2 with your remaining legs and support board.
Stand the two leg units up on end so the bottom portions of the legs are touching the floor. Adjust the units to run parallel to one another spaced 8 inches apart. Prop the units in place or have someone hold them.
Set the 12-inch-square board over the top of the two units and make adjustments so the leg units are flush along the corners and sides of the top of the plant stand. Nail three evenly spaced nails through the top down into the units.
Slip the 1-by-8 board in between the leg units and slide it so it runs level between the bottom two-by-fours. Nail three nails from the sides into the 1-by-8 board to secure.
Sand over the entire surface of the plant stand to soften the edges and smooth away potential splinters. Apply a polyurethane stain or apply a primer followed by paint according to the manufacturer's instructions to create your preferred finished look.