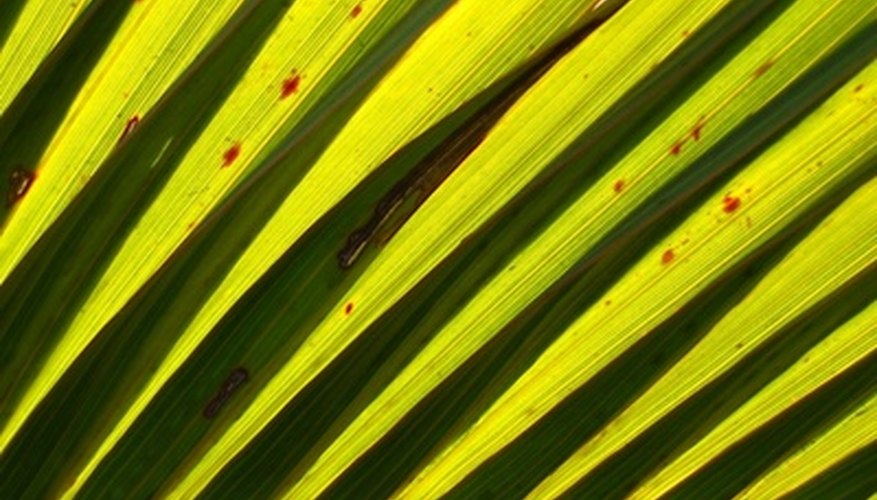 Occasional pruning of your palm tree is essential to the health of the tree. Fronds most often will fall off and shed on their own but it may be necessary to remove the dead and diseased fronds. Unhealthy fronds can take away from the overall strength of the tree. The flowers and fruit can also be removed to prevent them from falling and making a mess under the tree. Removing them also cuts down on the number of small trees that grow under the established tree.
Remove all brown and dead fronds from the palm by snipping them with sharp scissors.
Cut all green fronds that are below a horizontal line to the ground with a hacksaw or pruning shears. Never cut green fronds that are at a horizontal line or growing upward. Cutting above the horizontal line will result in over-pruning and can result in the death of the tree.
Pull any loose fronds from the tree. If they do not fall off with a gentle tug they should be left on the tree.
Cut all flowers and fruit from the tree. Falling fruit can pose a hazard to people on the ground and can cause a mess.
Dig up any new sprouts at the base of the tree. Use a shovel and get all of the roots or the sprouts will return. Use pruning shears to cut away the shoots at the trunk of the tree. Cut the shoots all the way to the trunk.