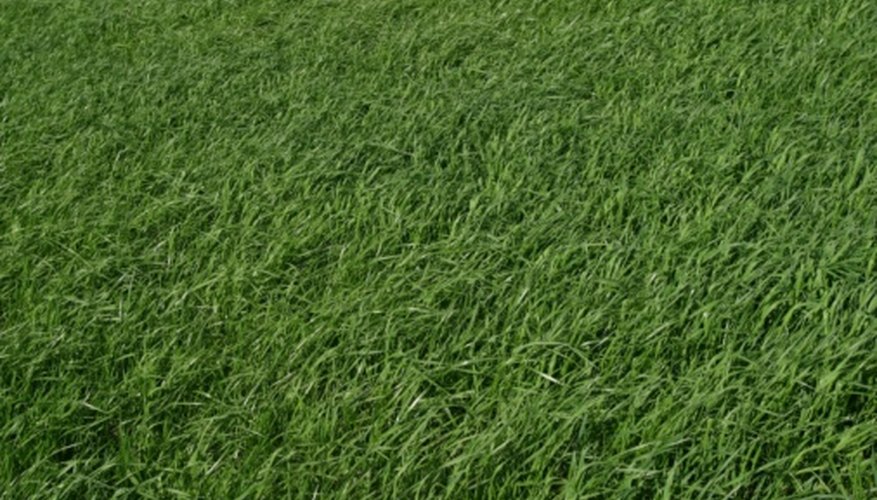 Sod grows best when installed in a prepared soil bed. Installing sod over existing grass will block the new sod roots from penetrating the soil bed underneath, making it fragile, easy to pull up and prone to drying out.
Identification
Sod is a carpet of established grass that is cut below the main root mass so you can install it in your yard. The benefit of sod that it allows you that have an instant lawn, instead of waiting for seed to grow. The downside is that newly laid sod requires extra water applications to keep the soil most during root establishment.
Site Preparation
The best way to prepare a lawn for sod installation is the same way you would for applying seed. You want to remove existing grass and debris from the area so the sod makes direct contact with the soil. Working the bare soil with a tiller will loosen the surface and speed root establishment.
Considerations
Remove dead grass from a lawn area by tilling the soil to break it apart and raking the area to remove all vegetation. A thick grass surface requires more labor to dig and remove the existing sod. Your sod will be more successful and have few problems if you remove as much vegetation from the soil as possible.