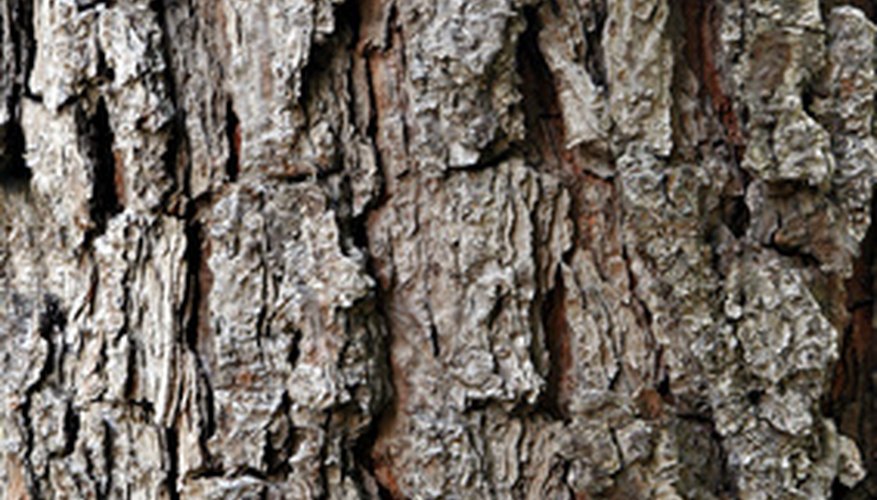 Pine trees grow abundantly in the Southern part of the United States. The forestry industry uses pine trees to produce wood for paper, furniture and other uses. Pine bark is one of the waste materials from this industry. Fortunately, this waste material can be used for many other useful products.
Mulch
Pine bark nuggets are used as mulch. Pine bark nuggets last a long time and do not compact like other types of mulch. This property also creates good drainage. This type of mulch helps to make the soil more acidic for plants that prefer acidic soil, such as hydrangeas, azaleas and rhododendrons. In addition to pine bark nuggets, shredded pine bark mulch is used as a soil amendment to increase the acidity of the soil.
Medicine
Pine bark extract has antioxidant properties, thus it has been used for many years in folk medicine worldwide. Pine bark can be used to treat heart disease, affects of aging and Alzheimer's. One of the ways that pine bark works is to increase the effectiveness of vitamin C in the body. Pine bark extract is marketed as Pycnogenol.
Water Filtration
Pine bark is used to help purify water. The chemical properties of the pine bark make it an alternative to using activated carbon to remove pesticides and other chemicals from water. This impacts the water treatment industry because pine bark is cheaper than activated carbon. In addition, pine bark is a renewable resource.
Fuel
Pine bark is used to produce ethanol for biofuels, primarily for commercial transportation use. Pine forests are abundant in the Southern United States, and the pine tree grows quickly, so pine bark is an excellent renewable fuel source. In addition, tree-based sources of ethanol are desirable to avoid the conflicts between food and fuel with corn-based ethanol.