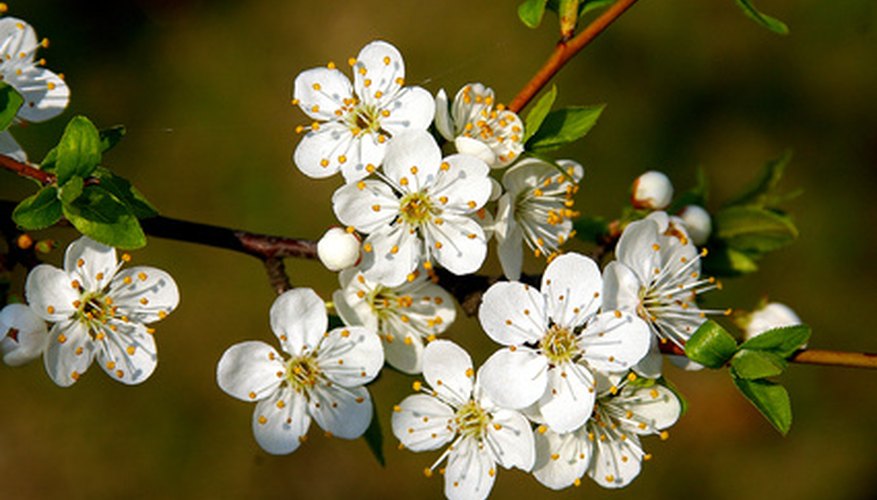 May is a fine month for celebrating, especially in climates where spring is a welcome change from winter. A good celebration requires appropriately festive and seasonally relevant decorations, especially in areas where food is being served. Centerpieces, table layouts and table dressings should all reflect the beauty and fresh rebirth of the late spring season. Create May-themed decor through the use of color, light, and seasonal images and items.
Fresh Plants
May flowers are obvious choices as table decorations, especially if they're clearly wild, seasonal flowers and not from a year-round florist. Once May rolls around, however, almost any plant will be a welcome sight for sore eyes after a long winter, including non-flowering seasonal green plants. Set potted plants or vases filled with fresh-cut flowers into the center of the table for a brightly colored breath of spring.
Floating Candles
When set into colorful bowls, floating candles add a touch of romantic whimsy to an event. Although they are appropriate decorations year-round, brightly colored springtime-themed or flower-shaped candles are suggestive of occasions like weddings or outdoor parties. For added beauty, surround the candles with the heads and petals of spring flowers like daisies or buttercups.
Glass and Ribbon
Pile glass ornaments into containers accented with ribbons and bows in spring colors for a sparking centerpiece. Tie the ribbons loosely around the containers, leaving their tails flowing onto the table for a free look. If glass ornaments aren't your thing, fill glass containers with flowers, candles, glass pebbles or river rocks instead.
Spring Fruit
In May, seasonal fruit is as much a treat for the eyes as it is for the tongue. Decorate the table with ready-to-eat spring berries or fruit-shaped decorations made from glass, ceramic or high-quality plastic placed in small bowls. When using real berries, give special care to your presentation; set out only the most brightly colored and attractive berries. Garnish with mint leaves.
Spring Tablecloths
Cover your table with white and/or pastel-colored tablecloths to celebrate the month's warm weather offerings. Combine multiple colors by layering a small tablecloth over a larger one or using a floral-patterned runner. Some spring color combinations include pink with lime green, yellow and green, or white with greenish blue.
Spring Scene Placemats
Have prints of your favorite spring-themed paintings laminated and use them as placemats. Master painters like Monet and Renoir created many suitable still-life images of flowers and summery fields. Alternatively, use a Van Gogh painting if you want some contrast to your own realistic display of table flowers.