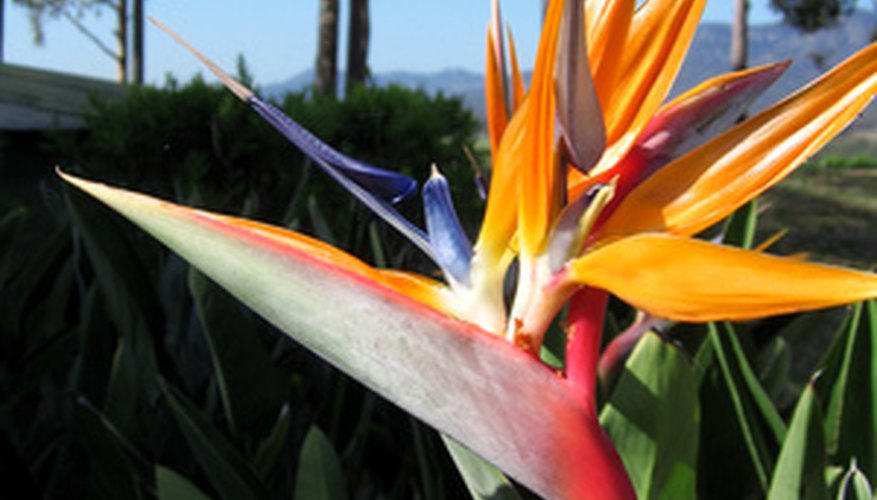 The bird of paradise flower is among the world's most striking and colorful blooms. It is a favorite as a cut flower for floral arrangements and as an eye-catching but slow-growing plant in warm and moist climates. The common and Latin names of this beautiful flower have various meanings.
Time Frame
Sir Joseph Banks, the unofficial director of the Royal Gardens at Kew in England, introduced the bird of paradise flower to Britain in 1773. As a respected 18th century botanist, Banks was also an unofficial scientific adviser to King George III and developed Kew into an outstanding botanic garden.
Royal History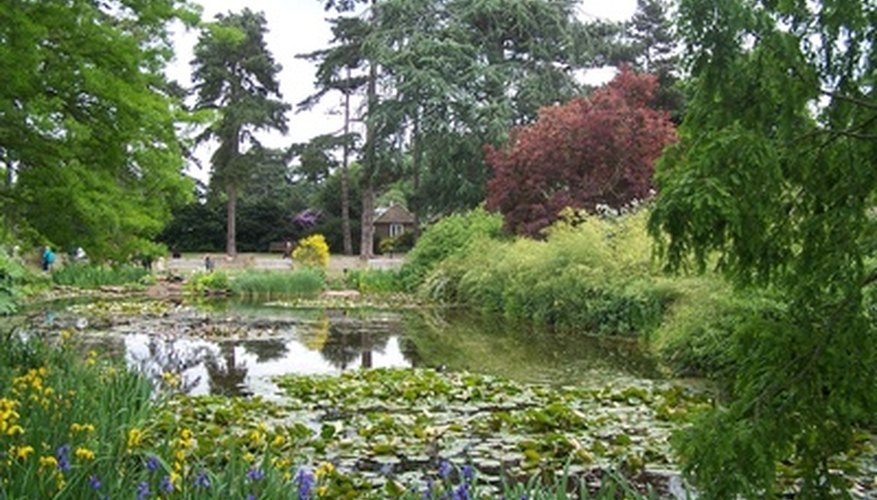 The Latin name of the bird of paradise flower, Strelitzia reginae, represents royalty. Banks selected "Strelitzia" as the genus to denote this exotic flower. The name comes from the family title of Queen Charlotte, the wife of King George III. The German-born queen was formerly the Duchess of Mecklenburg-Strelitz. She lived at Kew for a number of years and showed great interest in botany.
Physical Features
The bird of paradise is also called crane flower. Both these names denote a native plant of South Africa. The plant grows from a rhizome to an average height of around 4 feet. It exhibits gray-green leaves, long stalks and a bright blue and orange flowering head that resembles the crest of a bird's head, hence these common names.
Strelitzia Significance
Another bird of paradise species is Strelitzia nicolai, or white bird of paradise. It too is native to South Africa. Its botanical name honors Czar Nicholas I of Russia. The first flowering of this species in Europe happened in 1858 at the Imperial Botanical Gardens of St. Petersburg in Russia. The plant can grow to heights of around 30 feet, and the fan-like leaves extend to about 6 feet or more.
Avian Identification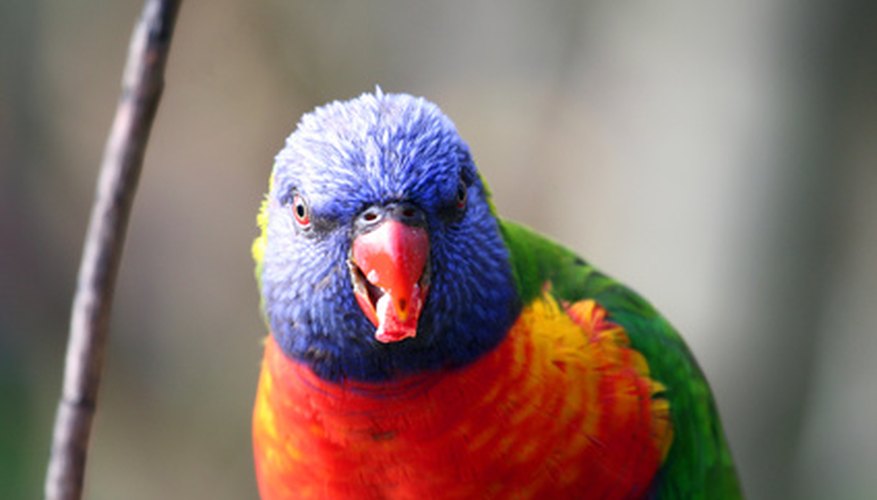 The selection of "bird of paradise" as the name of this flower took its inspiration from the avian bird of paradise. There are over 40 species of passerine birds of New Guinea and the adjacent islands. In general, the males have bright plumage and long tail feathers, while the females are a dull brown color. In the 16th century, Spanish explorers gave them their name because the explorers envisioned these mesmerizing creatures as visitors from paradise. Birds of paradise are member of the Paradisaeidae family.
The bird of paradise can also claim a literary role in "The Phoenix Bird" ("Fugl Phønix") by Hans Christian Andersen--yet another dimension to this name.