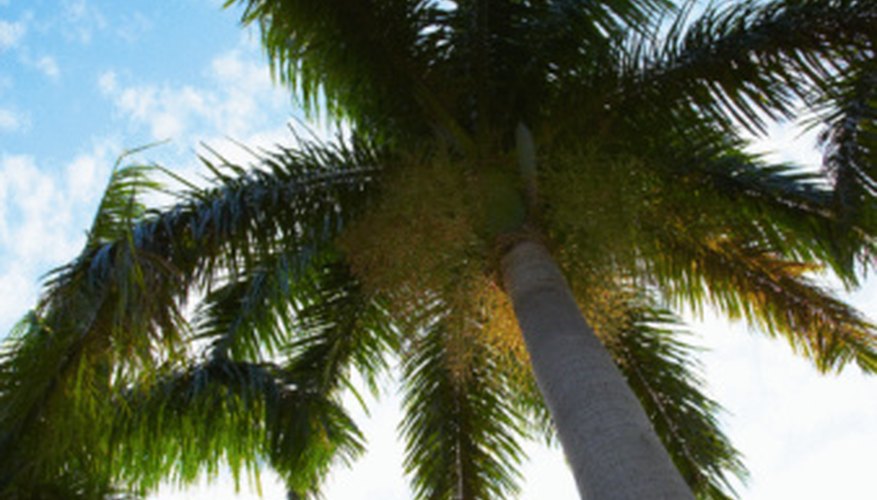 There are about 1,100 different species of palm trees on Earth, most growing in tropical areas of the world. The fruit of each tree varies, ranging from the berry like fruits of the California fan palm to the fleshy fruit of the coconut palm. Some fruits are even covered in scales.
Dates
The date palm is native to the desert areas of Northern Africa and has been grown for thousands of years. The fruit grows on female trees that must be pollinated by male trees for the dates to mature.
Coconut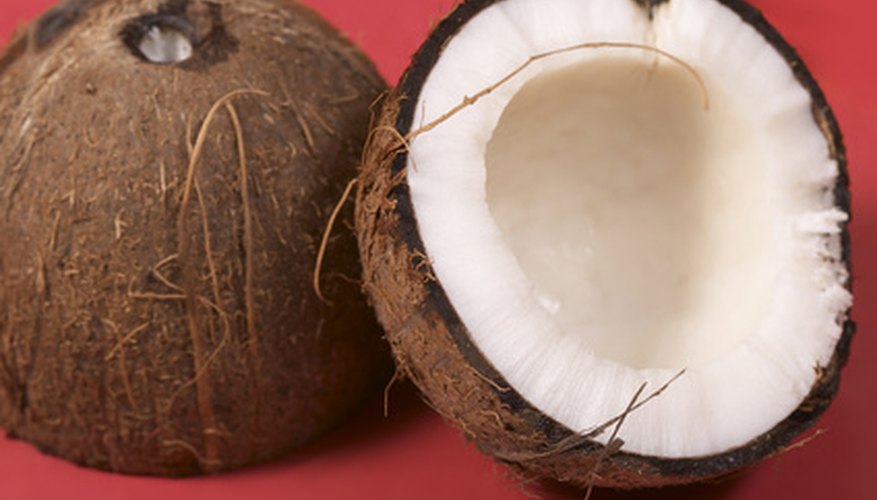 Almost one-third of the world depends on the fruit of the coconut tree. Coconuts are a staple part of the diet on many islands where they grow. Coconuts are very nutritious and contain a lot of fiber, vitamins and minerals.
Jelly Palm Fruit
Jelly palms are grown all over the world, but they are native to parts of Brazil, Uruguay and Argentina. The small yellow- to orange-colored fruits taste like a combination of apricots, pineapple and banana. They can be eaten fresh or used to make jelly or wine.
Pygmy Coconut
Pygmy coconuts come from the Chilean wine palm. The fruits are fleshy, sweet and egg-yellow. They taste something like coconut and are eaten raw or made into candies.
Other Fruits
The fruit of California fan palms are brownish-black berries that taste something like dates or butterscotch. Guadalupe palms bear plump, black fruits that taste like dates and can be made into jams and puddings or eaten fresh.