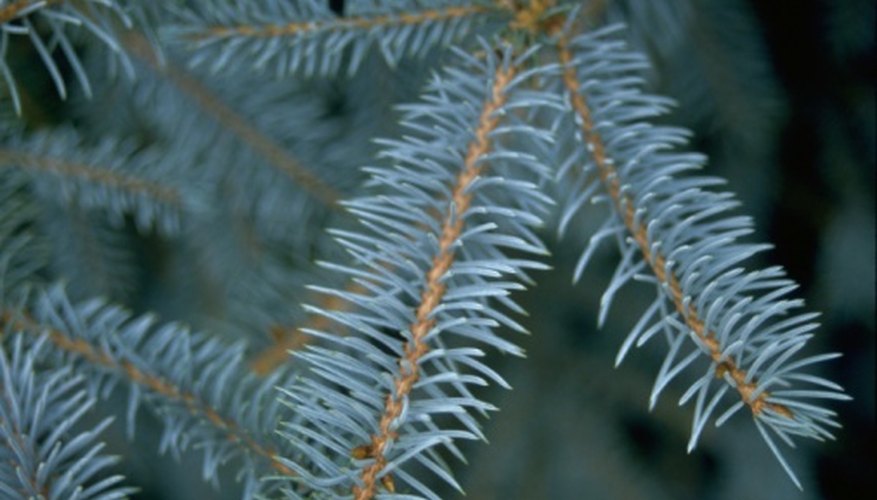 The Colorado blue spruce (Picea pungens) is an evergreen tree capable of attaining 120 feet in height. Smaller cultivars of the Colorado blue spruce that take shrub form are available for landscaping chores, possessing many of the species' features.
Types
Walnut Glen is a shrub hybrid of the blue spruce, growing to 6 feet. Compacta is a similar shrub, while Montgomery grows only to 3 feet as a dwarf hybrid. Glauca Globosa is another dwarf cultivar, but one that grows from 3 to 5 feet high and as wide as 6 feet.
Features and Shape
Many of the blue spruce shrubs feature the bluish-green needles of the much taller species. While the species takes on a pyramidal shape, the shrubs come in different forms, although Walnut Glen is similar in shape to the species. For example, Glauca Globosa has a globe shape, but with a flat top. Montgomery has a cone shape.
Uses
The uses of these blue spruce shrubs depend upon their size. The smaller shrubs work as foundation plants and in rock gardens. Larger shrubs are suitable for use in hedges, shrub borders and as specimen plants.