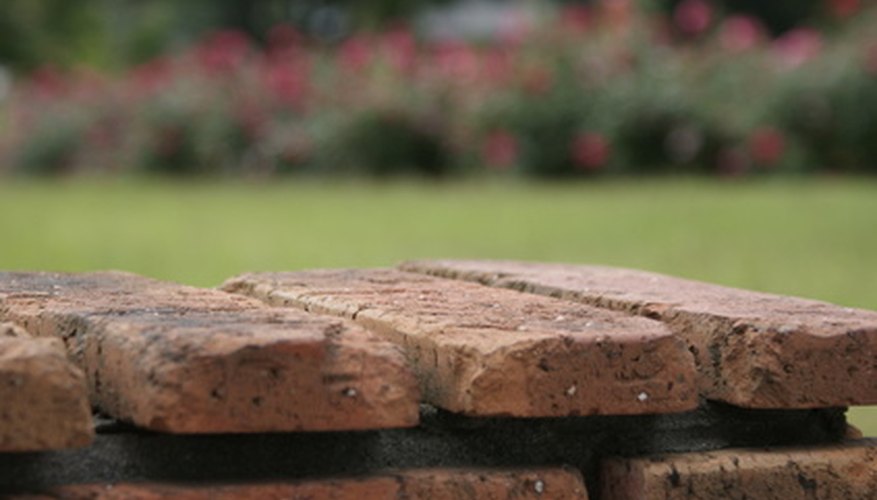 煉瓦の塀 image by kakuta from <a href='http://www.fotolia.com'>Fotolia.com</a>
Pavers are an excellent way to give your garden, flower bed or walkway a decorative and finished look. They also help keep mulch in place and make it easier to mow the grass around your garden. Pavers come in a variety of styles and colors so it should be easy to find something that will suit your needs. They are easy to install and, if you use brick or stone, will look great for many years.
Measure the length of the area you will be paving to find out how many pavers you will need. The number of pavers you need will depend on the size and style of paver you choose. It is wise to buy a few more than you think you will need.
Lay out a section of pavers in the area you are paving. Look at this section from all angles and decide if you like the design. Make any necessary changes.
Use a garden shovel to dig a trench along the line you are placing your pavers. The trench should be as deep as your paver is high and as wide as your paver. Remove all sod but shake off as much of the dirt as you can into a bucket. Use this dirt to help level your pavers as you lay them.
Place a couple of edging pavers in the trench at a time. Make sure they are level with each other. Add or remove dirt underneath them as needed. Continue this way until you have finished your edging project.
Things You Will Need
Tape measure

Garden shovel

Bucket