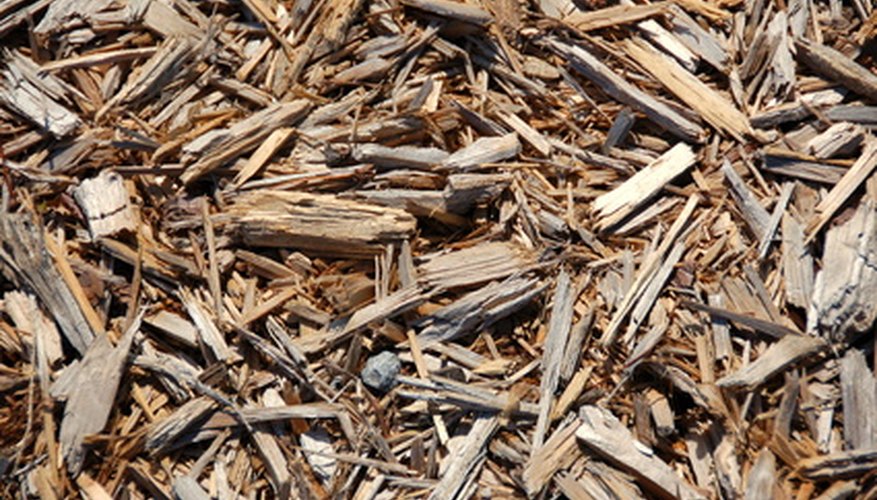 Mulch shades plant roots, conserves moisture, controls weeds and makes the garden look tidy and well-cared for. Sometimes, however, this problem-solver gets problems of its own. Mold, or slime mold, on mulch makes it look sick. These "dog vomit" molds in shades of yellow, gray and brown look disgusting, but they are actually harmless to plants and people. They're easy to control, too.
Air Circulation
Slime mold appears on mulch when it is hot and damp. When it appears, turn mulch over to loosen it. Water it to wash spores to the ground and let it air dry.
Removal
When the mold turns brown and hard, pick it up and throw it away. If it has mulch attached to it, turn it into the compost pile, where the spores will die. Scratch the mulch with a rake to improve circulation and water it. The mold is harmless, but wear gloves if you prefer not to touch it.
New Mulch
Mulches made from coarse, woody products are more likely to harbor slime mold. Buy finely ground bark mulch that has been composted. Always water newly installed mulch to wash mold spores into the soil.