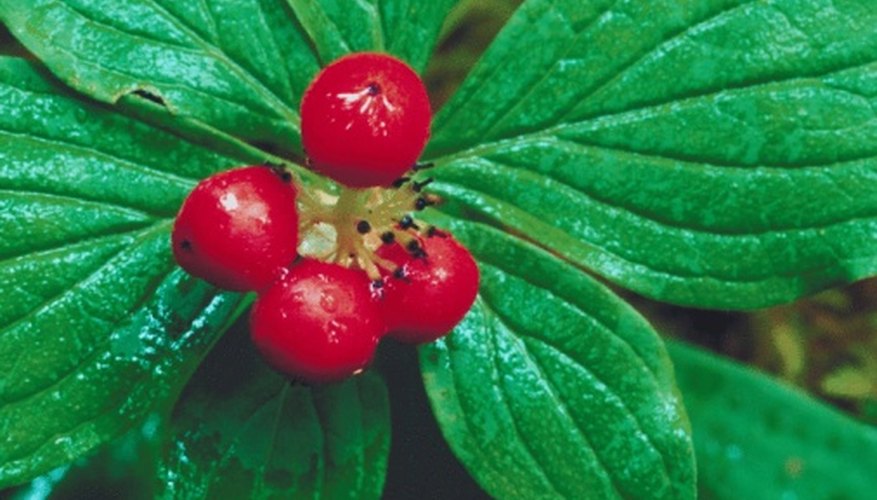 Jupiterimages/Photos.com/Getty Images
Wild huckleberries ripen from mid- to late summer. The berries primarily grow in the western United States with more than 12 species of huckleberries found in Oregon and Washington alone. You'll find the berries along trails and the roadside in many of the region's national forests.
Timing
Huckleberries start ripening in early July and continue through September, depending on the location. The berries ripen earlier at lower elevations. Scouting a few patches several weeks ahead of the supposed ripening time helps you know when the berries are ready.
Varieties
Large, sweet purple huckleberries come from the thin-leaved huckleberry plant. Thin-leaved huckleberries ripen from mid-August to mid-September. Red huckleberries mature earlier in the season from July into August.
Factors
The tasty little berries grow at elevations ranging up to 11,000 feet in height, although most of the berries grow near the 4,000 foot level. Some huckleberry patches, such as those found in Washington's Gifford Pinchot National Forest, ripen at different times each year. The exact ripening date depends on the snowmelt, late freezes and other unpredictable weather events.
Resources