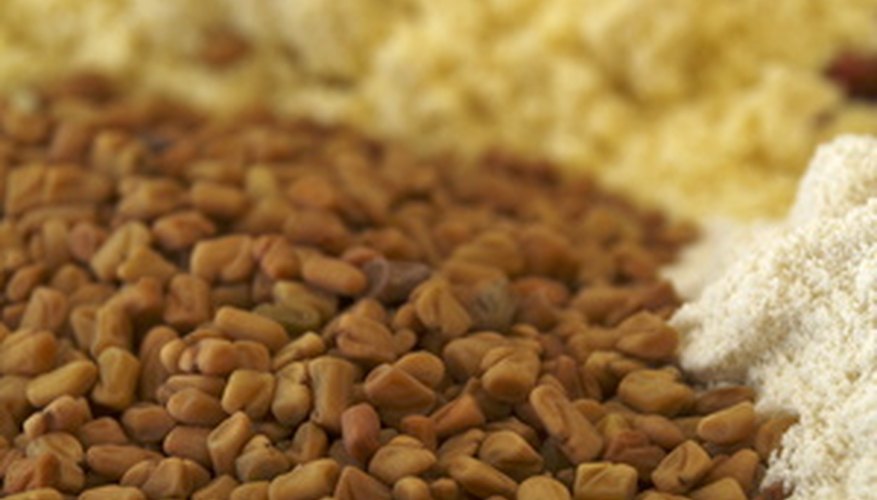 fenugreek und mais mehl image by Lucky Dragon from <a href='http://www.fotolia.com'>Fotolia.com</a>
Fenugreek is grown primarily for its seeds. The fenugreek seeds are often ground up and used as a spice, commonly applied to curries. The leaves of the plant are also harvested to be used as forage to feed livestock. The seeds and leaves are easy to harvest, but it's important that you properly manage your plant throughout its growth in order to achieve the best results.
Monitor your growing sprouts when the fall season approaches, keeping weeds and insects away from the plant.
Wait for the first hard frost during the fall season, and then look at your seed heads. The seeds should be starting to turn a yellow color.
Use your hands to harvest the fenugreek seeds and simply snap off the husks. Wash the seeds in cool running water, and then dry them on a paper towel.
Place the seeds into an airtight container, and store the container in a dry and dark area of your home, such as a cupboard or above the refrigerator.
Harvest the rest of the plant for forage after the first leaf drop, which should be 12 to 16 weeks after planting. Remove all leaves and stems from the plant using your hands.
Things You Will Need
Paper towels

Airtight container