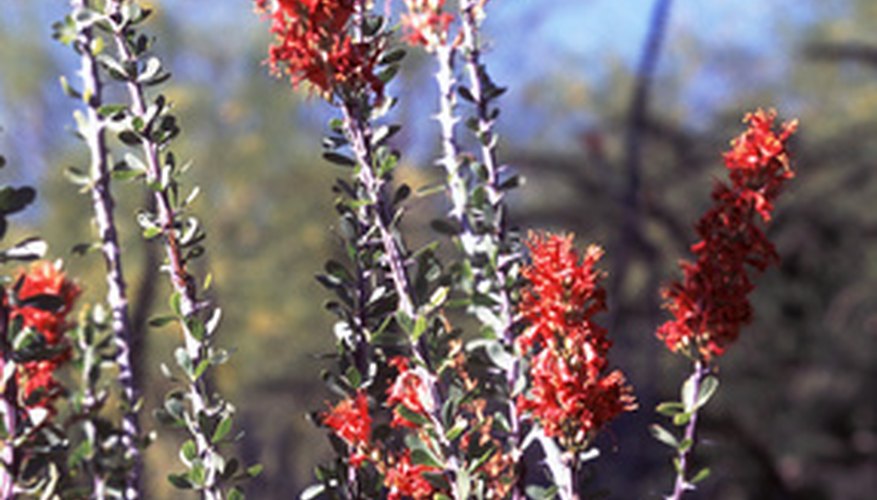 The ocotillo plant (Fouquieria splendens), sometimes called coach whip plant, is a succulent native to the deserts of California, Texas and Mexico. After significant rainfall occurs, the tall canes become lined with leaves, which are dropped during dry weather in order to conserve moisture. No matter how much rain falls, the ocotillo can be counted on to produce red, plume-shaped flowers. It can reach heights of up to 20 feet and is capable of surviving temperature dips as low as 10 degrees F.
Dig a hole the same width as the root ball of the ocotillo and the same depth as the dirt line that is found on the base of the canes.
Remove any damaged or broken roots prior to planting. Put the roots into the planting hole and replace the loosened soil carefully. Plant ocotillo in the same direction that it was previously growing.
Use a water hose to apply a slow drip of moisture to the ocotillo after planting. This will ensure that the roots get enough moisture without disturbing the soil around them.
Spray the canes of the ocotillo plant once or twice each day for the first two months after transplanting.
Water once each week during hot weather and once every two to three weeks when it is cool. Once the plant is well established it will only need water during very hot and dry conditions.