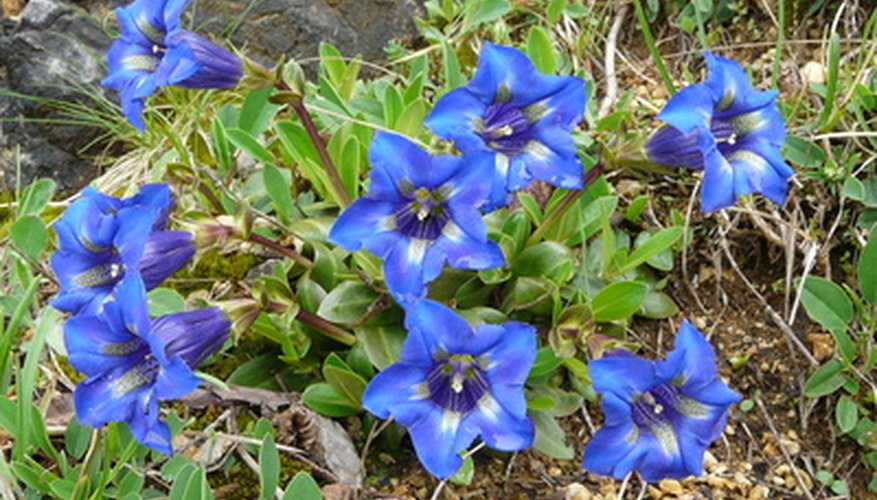 While backyards in Chicago differ, the basic climate and geography of the city and surrounding area are similar when it comes to backyard landscaping ideas. Stay true to the Midwest natural landscape to achieve the most successful landscaping plan. For inspiration, look to the woodlands, prairie and wetlands in what is called the Chicago Wilderness, an area almost 360,000 acres of protected lands and waters from southern Wisconsin, to northern Illinois and Indiana, to southwestern Michigan.
Provide Shade
While the average summertime Chicago temperatures hover in the 80's, high temperatures can reach into the 90's and 100's from April through October, making shade a must-have for a Chicago backyard. Native trees that would do the job well include shagbark hickory, American hop hornbeam and swamp white oak. Install a retractable canvas awning on your deck or patio for an alternative if your backyard doesn't have adequate planting space for a large tree. Attach a retractable awning to the side of your house and operate it with either a manual handle or a mechanized control switch. Retractable awnings make sense for Chicago since they can be rolled up and protected during the winter. Other options for shade include arbors, which let in filtered sunlight, pergolas which have solid roofs but no flooring, and gazebos with both roofs and floors.
Use Native Plants
If your yard is mostly shaded, use plants seen in the woodland areas of the Chicago Wilderness. The Chicago Botanical Garden website recommends perennial shrubs such as fragrant witch hazel, spicebush, button bush and native raspberry and smaller plants such as wild ginger, Christmas fern and yellow trillium. The prairie garden at the Botanical Garden highlights sun-loving plants and demonstrates the concept of planting in layers, with taller plants at the back of the garden bed and shorter plants in front. Their garden begins with early blossoming shooting star and prairie smoke, moves to late spring blossoms with wild indigo, coreopsis, wild petunia and bluestem and finishes in summer with gentian, flowering spurge, butterfly weed and tall grasses.
Garden with Containers
Many of Chicago's backyards are short on planting space. Container gardening provides a good solution because planted containers soften asphalt patios and provide more room to grow flowers, vegetables or even small trees. Plant containers like you would plant in a garden bed--layer plants at different heights and pack-in ample plants for a profusion of blooms and foliage that block weeds from growing. Or, plant all of one kind of plant in a container for a dramatic effect. A large urn of the native perennial, black-eyed Susan is a good choice for mass planting because the plant can withstand the heat of the Midwest climate.