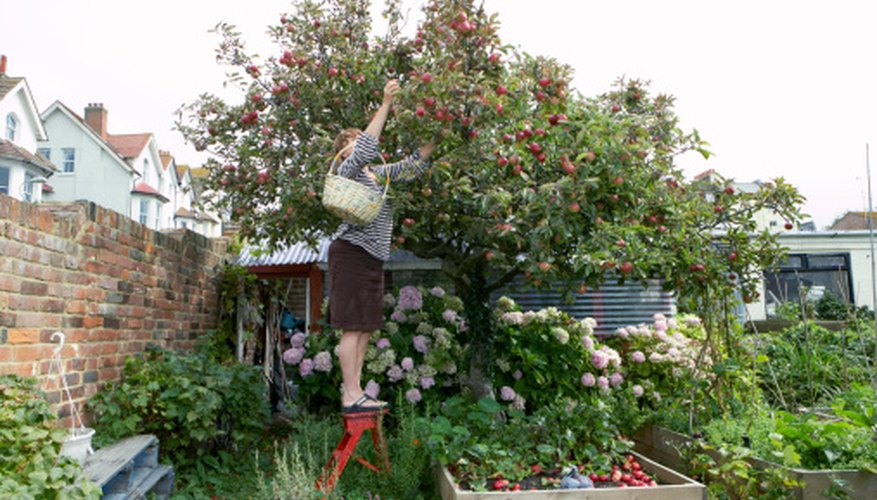 Red-veined sorrel, also known as red-veined or bloody dock, is a common garden plant with a flavor and appearance similar to that of lettuce. Growing red-veined sorrel in the home garden provides fresh, edible food that can be used in various recipes throughout the year. Sorrel is a beneficial plant to grow because it requires little targeted maintenance.
Prepare a garden bed for the red-veined sorrel. Grow sorrel in a well-drained, nutrient-rich soil where it will receive indirect sunlight throughout the day.
Add fertilizer to the soil bed where the bloody dock will grow. Fertilizer helps keep the soil healthy and filled with nutrients; healthier sorrel plants are better able to resist pest and disease problems.
Add pesticides to the garden as necessary to control insects like mites and aphids. Follow all directions on the pesticide containers for best results.
Water the red-veined sorrel regularly. Keep the soil around the plant moist. Do not saturate the soil completely or allow the sorrel to grow in standing water, as this can drown the roots of the red-veined sorrel and cause it to die off.
Irrigate the soil with a shovel if it begins to hold too much water; if a sorrel plant begins to wilt, this can be a sign that the soil is too moist.
Weed the garden bed regularly to prevent pest plants like dandelions from crowding out the red-veined sorrel. Remove and dispose of pest plants with a trowel or shovel.
Harvest the sorrel leaves when they reach maturity or slightly before the plant is full grown to get the best flavor from the red-veined sorrel.
Things You Will Need
Fertilizer

Pesticides

Shovel

Trowel