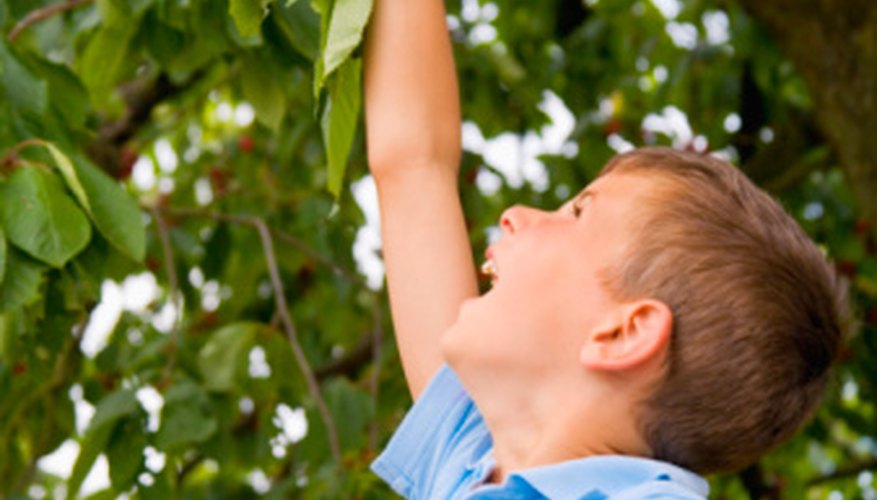 Sweet and sour cherry trees are among the first fruits to ripen each year. Their jewel-tone fruit are sweet when eaten fresh, and they can be used to make pies, jams and confections. Cherry trees are moderate growers, but don't reach a large size, making them ideal for medium yards.
Growth Rate
Sweet cherries like Bing and Black Tartarian and sour cherries including Montmorency have a medium growth rate, which Arbor Day defines as 13 to 24 inches of growth per year. The mature size of these trees varies: Bing can grow 35 feet high, Montmorency only 15 and Black Tartarian can reach 30 feet in height.
Significance
According to Arbor Day, a mature Bing cherry tree can produce 50 to 100 lbs. of fruit and a mature Montmorency just 36 to 44 pints.
Considerations
Most sweet cherry trees aren't self fruitful, which means that two different types of trees must be planted to pollinate the cherry blossoms. Black Tartarian makes a good pollinator variety for Bing. All sour cherries are self-fruitful. Sour cherry trees bear at three to five years of age; sweet cherries at five to seven.