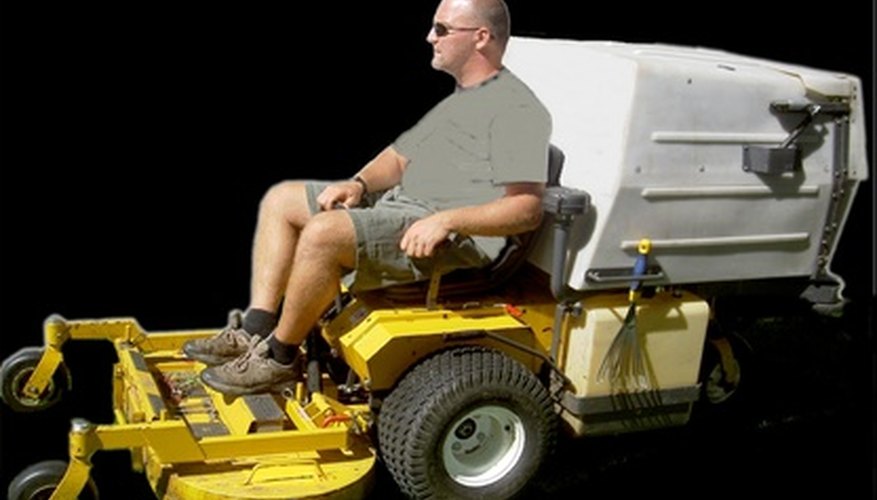 Cutting your lawn with a riding mower can be a relaxing experience. Modern professional-grade machines place the cutting blades on the front for ease of cleaning and sharpening; thus, you can change the deck on a Walker mower in minutes with a little practice.
Pull back the spring-loaded coupler ring on the mower's PTO tube and insert the quick coupler installation tool. The PTO tube is located on the front of the mower, connecting it to the deck. It looks similar to a drive shaft on a car and is what delivers power to the blades.
Remove the two hitch pins on the mower support arms. These are located on each side of the deck and connect the deck to the mower.
Pull back on the deck until it detaches from the mower. Grease the mower support arms. Move the new deck into position, aligning the deck tube sockets to the tractor support arms.
Slide the deck onto the support arms approximately three inches. Join the PTO tube and the PTO shaft, making sure to align the arrow decals.
Push the deck the rest of the way onto the support arms and install the two hitch pins back into the holes on the end of each support arm.
Remove the quick coupler installation tool and make sure the ring has snapped securely onto the shaft.
Things You Will Need
Quick coupler installation tool

Grease
Warning
The tractor must be shut off during this operation.
References