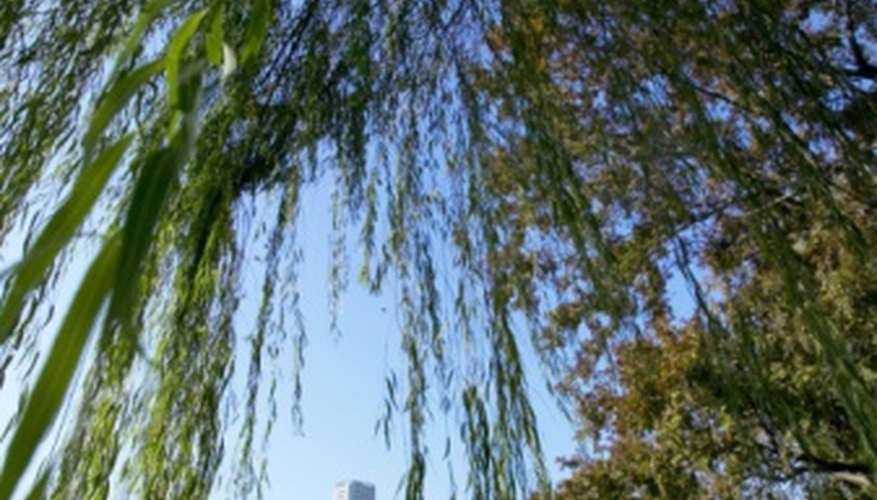 Jupiterimages/Photos.com/Getty Images
The weeping willow tree (Salix alba "Tristis") is native to China and now grows in many of the United States. The tree often reaches a height of 35 to 70 feet.
Identification
Deciduous trees are those whose leaves fall or are shed seasonally or due to a certain stage of development. The weeping willow tree is among those who share that trait. "Weeping willows are deciduous, the thin, three- to six-inch-long leaves turning yellow before falling," says the University of Florida's Institute of Food and Agricultural Sciences.
Significance
The Eastern Forest Environmental Threat Assessment Center indicates that the deciduous nature of the weeping willow means that the dropping leaves present a crush of organic matter around the tree. The decomposing leaves damage water quality and oxygen in the autumn, directly stressing nearby aquatic-based plants and animals.
Effects
With long branches and leaves that often drape nearly to the ground, the tree is renowned for not only its unique aesthetic appeal, but also its decidedly cluttered after-effects. "It is a messy tree due to twig drop," notes the North Dakota State University Agriculture and Extension Departments.