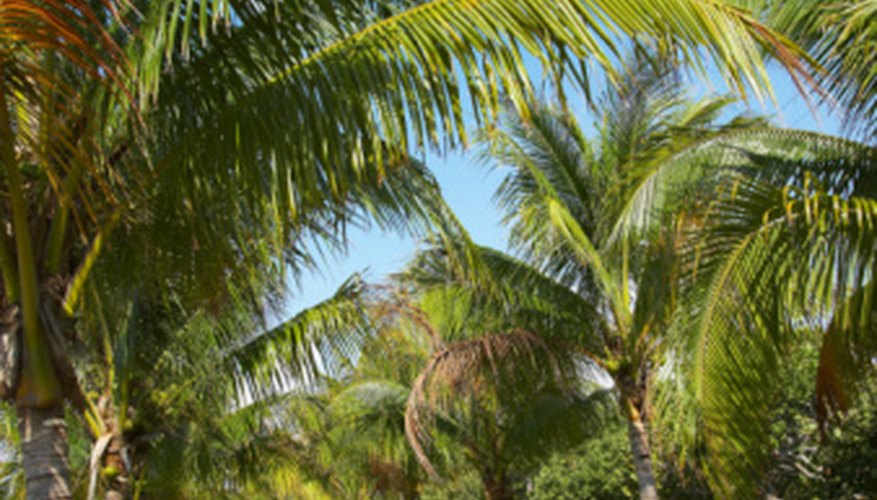 The coconut palm (Cocos nucifera) is thought to be native to tropical regions of the South Pacific and the Malay Archipelago, so its temperature requirements are hot and humid with a year-round, frost-free climate.
Requirements
The coconut palm can only be planted in United States Department of Agriculture Plant Hardiness Zones 10b and 11, which are tropical and subtropical regions of the United States where the temperature does not regularly dip below 35 degrees. According to the USDA Plants Database website, coconut palms need 365 days per year of frost-free climate, and will suffer if temperatures hit below 18 degree.
California's USDA Hardiness Zones
According to the website Digitalseed.com, California's USDA Plant Hardiness Zones range from 5a to 11. The only regions of California that will support the coconut palm are along the southwestern coast, where temperatures remain balmy.
Maturity and Germination Temperatures
For a mature coconut palm to survive, the average temperature should hover around 72 degrees year-round. However, during the first six-month germination period, which may exist indoors in a nursery or greenhouse, the average temperature must range between 90 and 100 degrees.