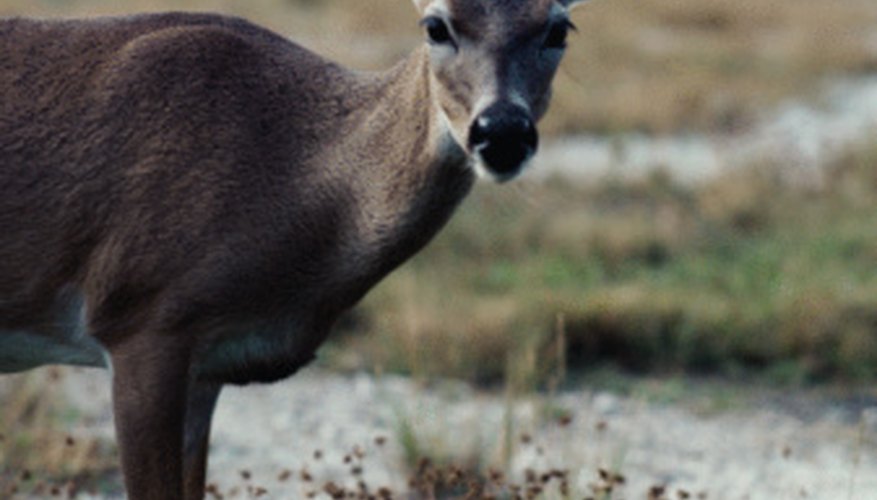 Jupiterimages/Photos.com/Getty Images
Hunting season arrives and the deer are out feeding, getting ready for winter, but finding them is the challenge. Plant a small plot of 1/4 acre of oats, specifically for attracting or feeding the wildlife, and the deer will be attracted to the healthy oats. The oat seed is high in protein and minerals, and when you till it along with its plant back into the soil, it acts as a natural fertilizer for other crops. In the meantime, deer can feed off the oats all winter long
Clear a flat open area where the moisture level of the soil is consistent so the oats will be able to germinate without the addition of irrigation water and get plenty of sunshine. Look also for areas close to existing cover such as a mature forest or brush where the deer can hide.
Till the ground in the fall after the other crops have been harvested to make a proper seedbed for the oats, working the soil down about 6 inches.
Plant the oats over the tilled earth and rake them into the soil about 1 inch deep so they make good soil-to-seed contact.
Tamp the soil down over the oats with a cultipacker — a piece of farm equipment that packs the soil down around the seeds. Use a lawn roller in place of the cultipacker if you do not have access to one.
Allow the oats to grow over the fall and winter for the deer.