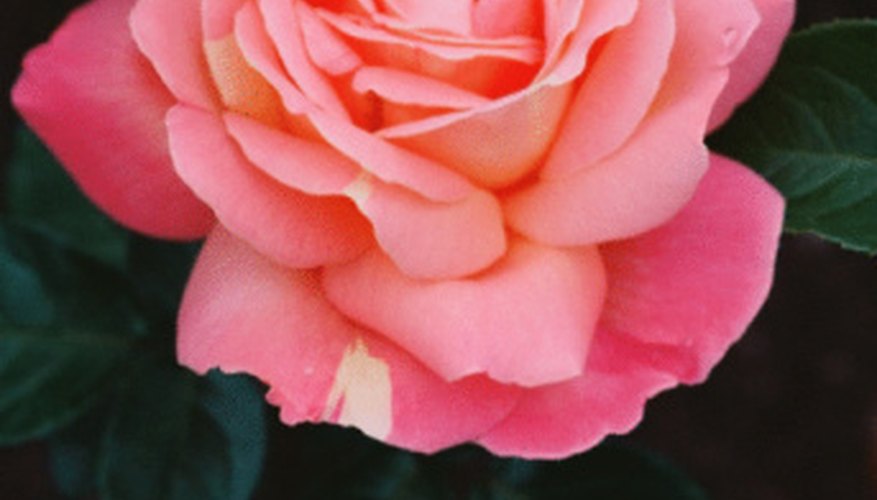 Jupiterimages/Photos.com/Getty Images
Pink roses are elegant flowers that are a visually pleasing addition to any garden. Whether you want to plant the blooms to decorate the outside of your home, or are giving pink roses as a present, it's important to know the meaning behind the flowers, as well as the best way to care for them.
Significance
Giving dark pink roses can be a way to say "thank you" to a friend or loved one. Light pink roses convey the sentiment of admiration, and can also express sympathy. Pink roses are a popular choice for bridal bouquets since they symbolize love and gentleness, as well as for a new mother to commemorate the birth of her baby girl.
Types
Several types of pink roses are specifically grown depending on conditions. For example, the ruffled cloud pink rose is a Floribunda and blooms for months. It survives well in bad weather and needs to be planted in full sun. However, the ballerina pink rose can thrive in part shade as well as full sun, and doesn't require much care.
Considerations
If you're using pink roses to give as a floral gift, or want to feature the blooms as a centerpiece in your home, fragrant varieties will work well. Aromatherapy pink roses have a distinct fragrance and maintain their pleasant smell in cut bouquets. Baby-blanket roses have a softer, sweeter fragrance, and their distinctive green foliage provides a visually appealing contrast with the pink petals.