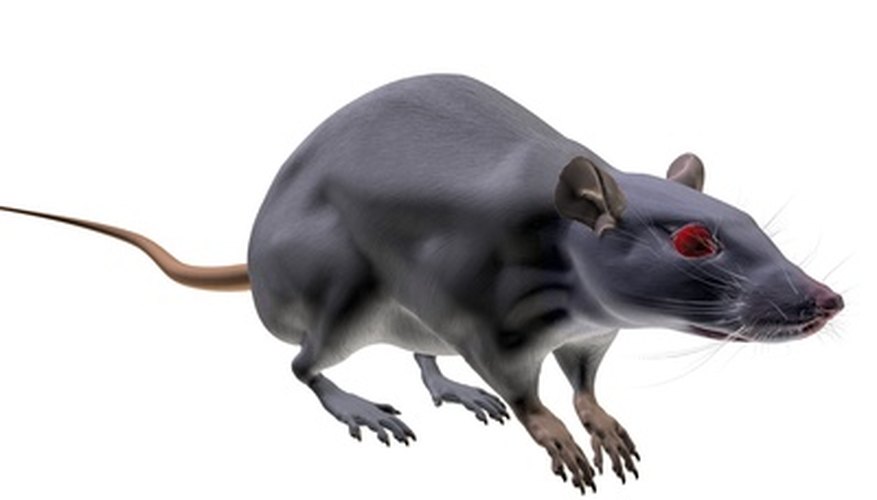 Cold harsh winters with deep snow makes an apple tree trunk an appetizing meal for mice and voles. Under the snow, the mice will tunnel to all available foodstuffs. Unfortunately the damage will not be visible until the snow has melted to reveal the damage. Apple trees that have greater than 50 percent of the trunk girdled by the mouse will require a bridge graft. The graft, if successful, will save the tree for the life of the orchard.
Select graft wood that is one year old and a 1/2 inch in diameter. The graft wood stick must have bark that is slipping, this indicates spring growth activity. Bark slipping is a layer of bright green just under the exterior bark layer.
Cut both ends of the graft stick from the tree with a long sloping cut 1 1/2 inches long. The cut end is called the scion. Each end should have an exposed portion of the interior limb facing in the same direction. The end of the scion must come to a sharp point. The overall length is generally 2 to 3 inches long, actual length will depend on the width of the damaged trunk area. The graft stick must span the damaged area.
Make a vertical cut in the damaged tree trunk, below the injury, the same width as the scion of the graft stick. Loosen the bark flap on the trunk cut with the knife.
Insert the scion, of the graft stick, into the bark flap on the trunk. Cover the scion with the two sides of the bark flap. In other words, the face of the scion will sit on the exposed portion of the tree trunk under the bark flap.
Fold the bark flap over the backside of the graft stick. Drive the 4d nail through the bark flap and into the scion to hold it in place.
Cover the graft with melted wax.
Repeat the process above the injury with the other end of the sick graft. The stick graft will form a bridge for the living bark on the tree. Place one stick graft every 4 inches on the circumference of the damaged tree trunk.
Things You Will Need
Pruning knife

4d nails

Hammer

Wax
Tips
Wrapping the trunk with a layer of 1/4-inch hardware cloth will keep mice from chewing on the trunk of apple trees. The hardware cloth must be removed from the tree during the growing season.

Painting the trunks of the apple trees with a thick layer of white latex paint may keep the mice from chewing into the trunk of the tree.