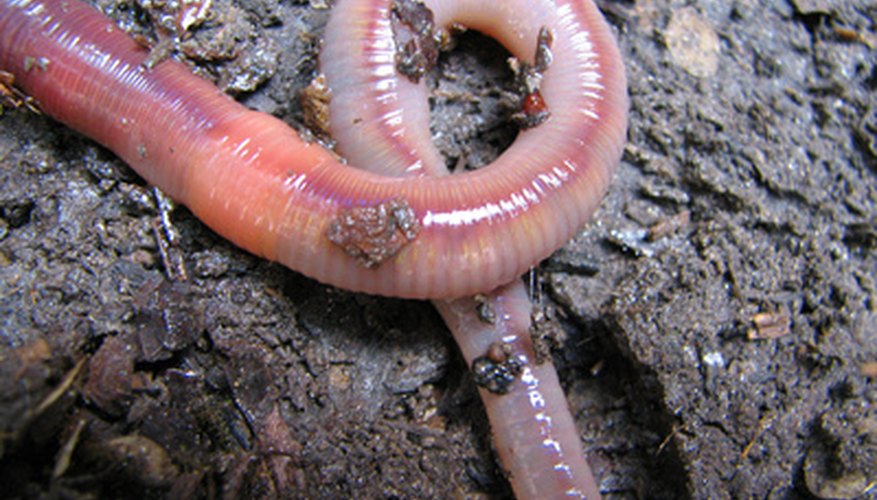 Although worms might make you squeamish, they are actually really beneficial to your garden and a sign that you have a healthy landscape. Not only do these insects aerate the soil due to their burrowing activity, they also help break down organic materials and even fertilize the garden with the waste that they leave behind. By knowing what to watch for, you have the ability to identify several species of worm that might call your garden their home.
Note the time of day that you see the worms. For example, nightcrawlers only come to the surface of the garden during nightfall because they bury themselves 5 to 6 feet in the ground during the day.
Watch for any visible worm evidence on the soil surface. Nightcrawlers and the smaller field worms (garden worms) produce triangular mounds as a result of their extensive tunnels.
Handle the worm to see if it begins to squirm. Manure worms, or angleworms, immediately begin wriggling around when disturbed.
Inspect the worm's coloring for a reddish tint. The red worm displays a characteristic red shade on the body and is commonly found in compost piles.
Look at your patio and driveway after a rainfall to see what kinds of worms appear. Earthworms come out after a heavy rain or heavy watering of your lawn, so you have the opportunity to discover the other varieties in your garden this way.