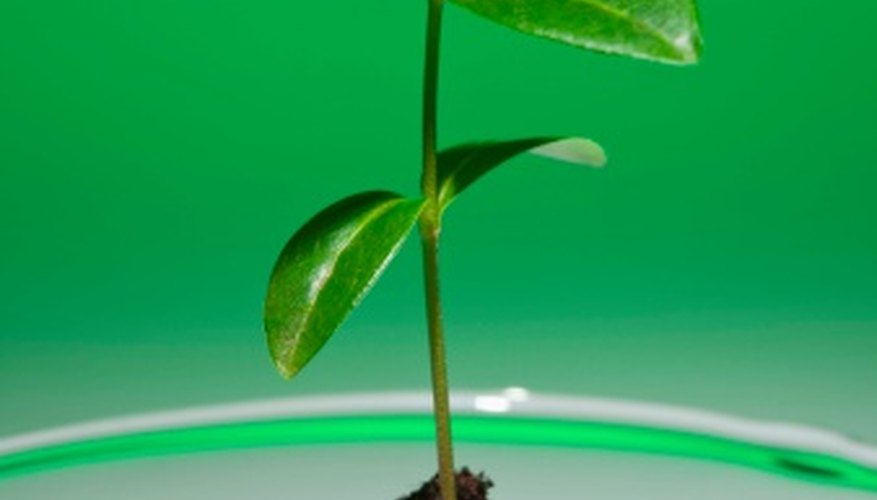 Jupiterimages/Comstock/Getty Images
A baby plant uses energy stored in the seed to grow. Once the energy from the seed is all used up, the plant must create its own energy. It uses photosynthesis to trap some of the sun's energy to make sugar from carbon dioxide and water.
The Photosynthetic Reaction
Only plants with green leaves are capable of photosynthesis because they contain chlorophyll, a pigment that captures the necessary sunlight to split water into hydrogen and oxygen. Oxygen is released to the environment. The hydrogen combines with carbon dioxide to make a simple sugar molecule, glucose. Thus, light energy is now stored in the form of glucose.
Glucose and Sugars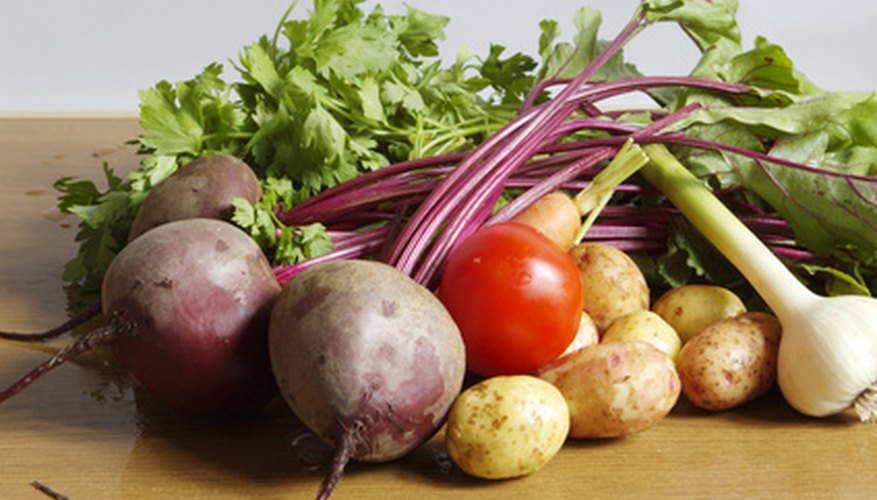 fresh vegetables image by Paolo Frangiolli from Fotolia.com
Glucose is used directly as an energy source for many reactions in the plant cell. Glucose is also converted to other sugars such as sucrose for transport throughout the plant, where it can be used as needed. For example, glucose is stored as starch in seeds. Chains of glucose molecules make up cellulose, the primary structural element of plant cell walls.
Other Building Blocks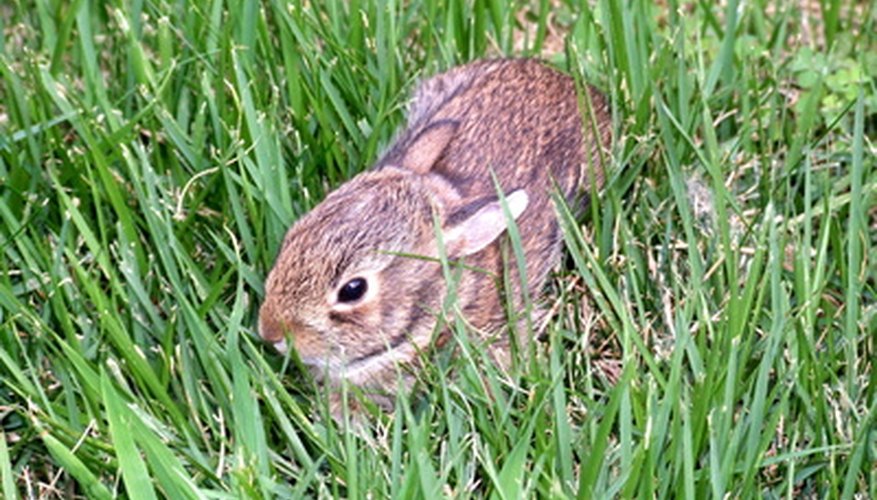 Baby bunny in the grass image by Gary Truhlar from Fotolia.com
Glucose is also converted to the building blocks for proteins and fats, all necessary for making plants grow. Since animals depend on plants for food, photosynthesis is the reaction that not only sustains a plant's life but also life on this planet.
References
Resources