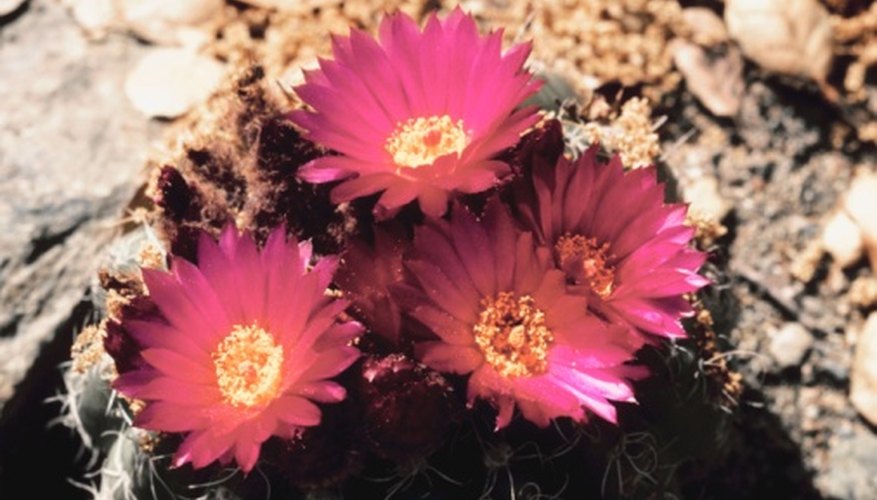 Jupiterimages/Photos.com/Getty Images
Adding flora to areas of compromised space is an issue for many homeowners. The narrow walkways behind basements, between homes and in apartment complexes are a particular challenge. When contemplating a flower bed to line a narrow walkway, choose plants and systems of planting that will complement but not overtake the already limited space.
Climbing Flowers
Line the walkway with short trellises or fence edging to take advantage of vertical space. Plant modest, non-invasive, flowering vines that are easily controlled with occasional pruning and that will be comfortable on a smaller trellis with less space. Options include the dipladenia scarlet pimpernel (Mandevilla splendens), which grows small, showy pink and red flowers: the dipladenia white fantasy (Mandevilla boliviensis), which grows small, white flowers; blackeyed susan vine (Thunbergia alata), which has small yellow flowers with striking, dark centers; and wild honeysuckle (Lonicera), which have ornate, sweet smelling blossoms.
Evergreens
Narrow walkways between buildings are often shaded. In these areas, choose low-growing, flowering evergreen plants. These plants stay green all year and are adapted to survival on forest floors where much of the light is blocked by towering trees. Plant flowering evergreens along the border of a walkway in narrow, long,raised beds set on the edge of a sidewalk or in round planters placed strategically here and there along the walkway. Viable flowering evergreens and semievergreens include coralbells (Heuchera sanguinea), candytuft (Iberis sempervirens), straggler daisy (Calyptocarpus vialis), and fogfruit (Phyla nodiflora).
Rock Garden
For climates that are hot and dry, turn the border into a rock garden with flowering succulents. Line the walkway with a collection of large rocks and mini boulders. Fill the crevices with gravel and soil then introduce a variety of flowering succulents that like to grow in crevices to the rock habitat. Flowering succulents require minimal attention and typically grow low and in small, dense clusters. Flowers will blend together with the rocks, creating a lush and naturally appearing landscape. Flowering succulents that grow between rocks.include creeping thyme (Thymus praecox), rockjasmine (Androsace albana), Sandia Mountain heuchera (Heuchera pulchella) and fairy foxglove (Erinus alpinus).