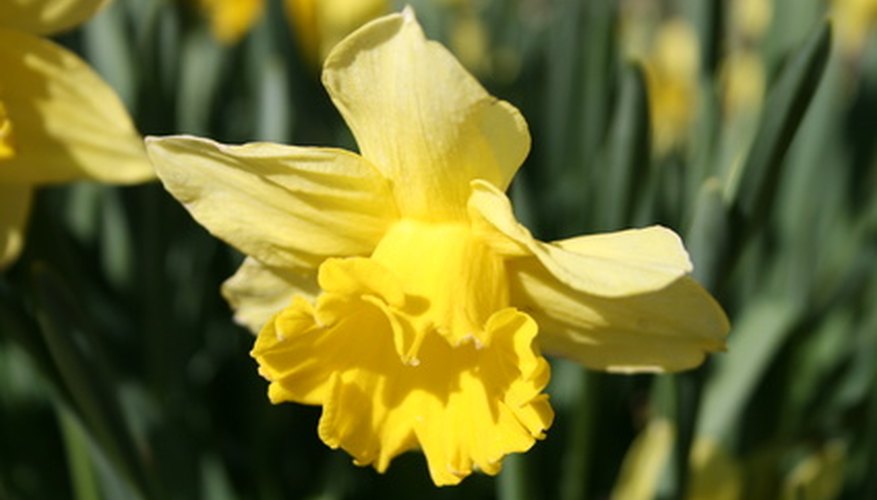 Wales, called Cymru in Welsh, is a mountainous country of about 8,000 square miles, with England to the east, St. George's Channel to the west and the Irish Sea to the north. The leek and the daffodil are emblems of Wales, sharing the Welsh name "ceninen." The leek features in the traditional leek and potato soup, and the daffodil adorns the buttonhole on March 1, St. David's Day, honoring the patron saint of Wales.
Bird's Foot Trefoil
Bird's foot trefoil (Lotus corniculatus) has numerous different names in the United Kingdom, some describing the resemblance of the seed pods to the claws of birds and others more whimsical, like butter and eggs, bread and cheese, boots and shoes and bunny rabbit's ears. The Welsh names are "basged bysgota," which means fishing basket, and "/pys y ceirw," or pea of the stag or deer. Bird's foot trefoil grows to heights of around 16 inches, with small, yellow blooms, usually flowering between May and October. This plant prefers well-drained soil and grows in coastal areas. It is a favorite of butterflies and bees.
Bluebell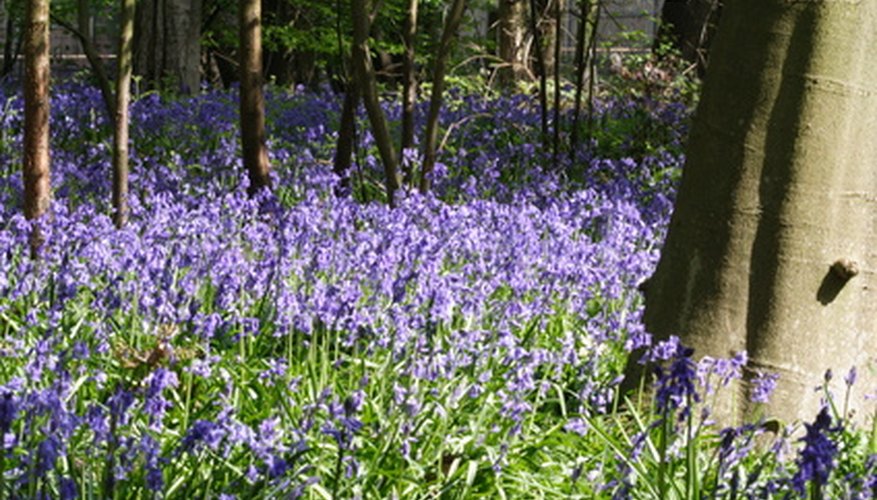 The bluebell (Hyacinthoides nonscripta) is a pretty flower which appears in many fairytales. It grows in woodlands, often under the shade of lofty trees. The Welsh name, "clychau'r gog" means cuckoo bells, because these lovely countryside flowers bloom when cuckoos make their voices heard. The bluebell flowers between May and June, preferring dry or moist soil and semi-shade.
Foxglove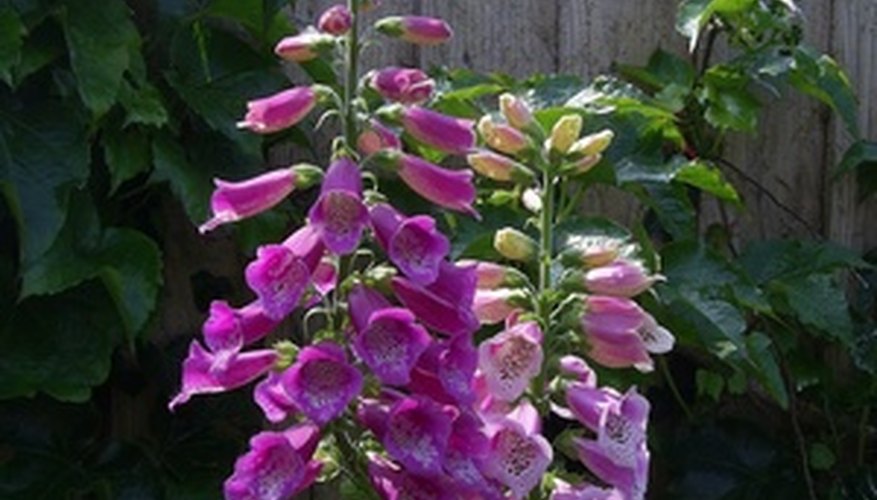 The name foxglove (Digitalis purpurea) may originate from "folk's glove," which alludes to fairy folk. In Welsh, the names include "gwyniadur Mair" or Mary's thimble, and "menig Mair" or Mary's gloves. Foxglove plants were brought to America during the 18th century for their medicinal properties. From early times, healers used an ingredient in the plant, called digitalin, in medicinal potions to treat heart conditions, Digitalis/digitoxin has a long history in Chinese acupuncture and herbal medicine for the treatment of blood, according to Annie Spiegelman of the University of California's Marin County Cooperative Extension. The foxglove is a biennial, growing to heights of between 2 and 6 feet, with tubular, springtime blooms in shades of purple, yellow, white and pastels. This flower does best with partial shade and well-drained soil.
Dog Violet
Dog violet (Viola conspersa) has heart-shaped leaves and distinguishing features in the form of a spur on the bottom petal and a beard of white hairs on the side petals. These summer blooms prefer meadows and woodlands, growing to between 2 and 6 inches high. In Welsh, the name of the dog violet is "sanau'r gwcw," meaning cuckoo's socks. This name denotes the time when the the flowers bloom and the cuckoos sound for the first time. The dog violet is a member of the Violaceae or violet family.