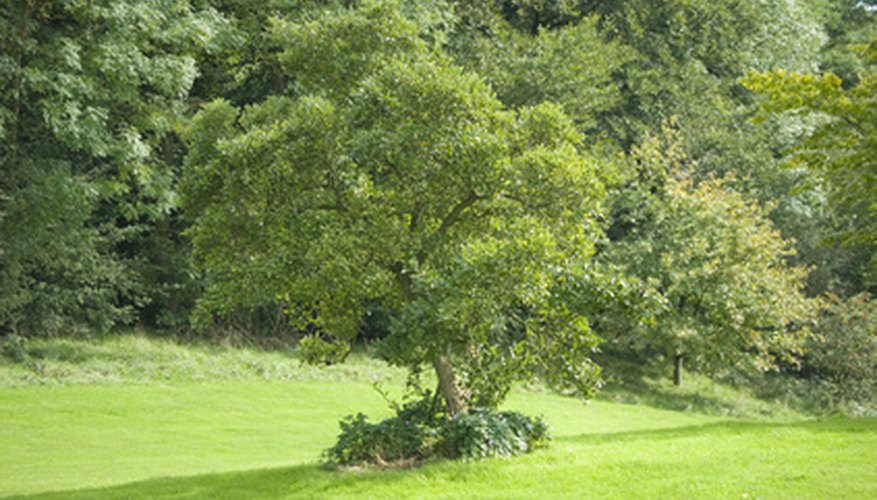 Avoid landscape problems by pruning shrubs and trees at the correct time, in the proper manner. Whether you trim to clear dead wood, limit tree size or create an aesthetically pleasing shape, keep the plant's natural growth pattern in mind.
Spring-Flowering Bushes
Many homeowners select shrubs for their attractive flowers. Since spring-flowering shrubs, like lilac, bloom on the previous season's growth, prune them immediately after they flower. This gives the shrubs time to set new flower buds for next season.
Summer-Flowering Bushes
Potentilla, Japanese spirea and other summer-flowering shrubs bloom on the current year's growth. Prune these shrubs in early spring or late winter--February or March--while the tree is still dormant.
Other Bushes
Shrubs without flowers may offer attractive bark, fruit or fall leaf color. Trim them in late winter or early spring. Do not prune in late summer; it encourages a late flush of growth that is susceptible to winter injury.
Evergreen Shrubs
Prune evergreen bushes in late March or early April before new growth begins. You can also trim in late June, but not in the fall. Fall pruning leaves evergreens susceptible to winter injury.
Trees
Most trees should be pruned in late winter, according to Iowa State University experts. This applies to deciduous, spruce, fir and fruit trees. Trim pines in June when the early growth is in the "candle" stage.