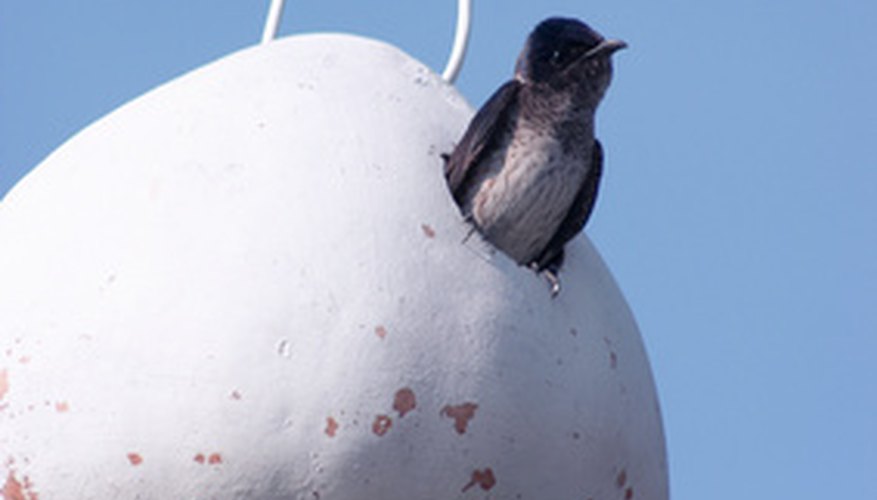 Purple martins normally eat only live hopping or flying insects. The birds can go without food for four to five days, but nestlings may last only one to two days. Some people do not believe in supplemental feeding, not only for purple martins but for all wildlife. If you believe in feeding, do it the right way or it will not work. Purple martins cannot be fed like other bird species. They are beautiful and unique member of the animal kingdom.
.
Feed purple martins when the temperatures fall below 50 degrees Fahrenheit, there is a steady rain or drizzle, strong winds or dense fog--conditions that make it hard for the birds to find their normal diet of insects--or when there are nestlings.
Toss crickets, mealworms or cooked egg in the air to simulate the flying insects the birds normally hunt. Toss the food by hand or with a slingshot, plastic spoon or blowgun, and aim for a spot right in front of their housing.
Feed from a stationary platform after the birds have learned to catch the thrown food. Toss the food also until they get the idea.
Use only dead crickets. Meal worms can be alive or dead. Place live meal worms in a shallow container, not directly on the platform.
Start with the insects, and introduce the cooked eggs after the birds have accepted the other choices.
Check the feeder and the house for any left-over food once the weather clears.