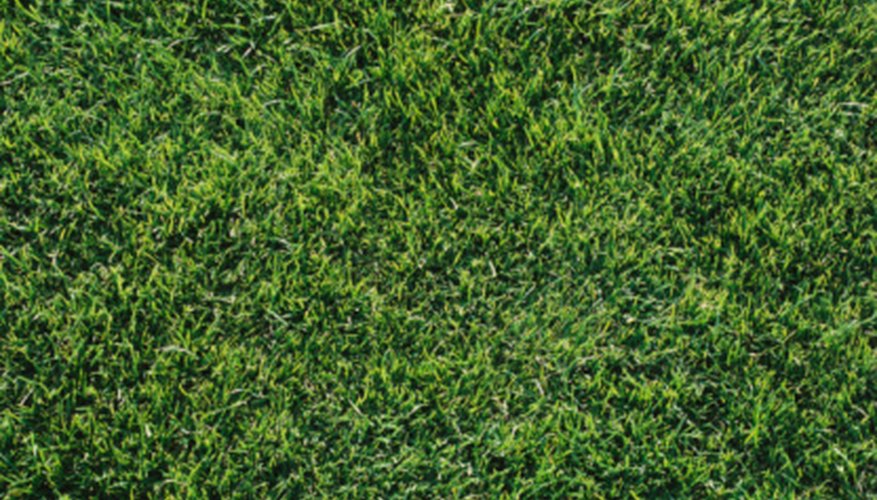 The variety of bermudagrass known as "Bob Sod" or "BOB sod" is a hearty strain that the University of Arizona says is ideal for the low desert valleys of Phoenix, Tucson, and Yuma. Bermudagrass holds up well in Arizona's unique climate, which includes hot, arid temperatures, salty water and constant sunlight. The University of Mississippi created BOB Sod in the 1980s under the scientific classification of MS-30. The grass was used as turf in the Bank One Ballpark (BOB) in Arizona, and has been known as BOB sod ever since. BOB sod grass can be ordered in Phoenix from several vendors.
Measure your yard and calculate the square footage of BOB sod needed. Add 10 to 20 percent to compensate for any irregular patches of yard or errors in calculation.
Contact sod and turf suppliers in the area, such as Southwest Sod and Brooks Turf, and ask if they carry BOB sod. Make sure you request BOB sod specifically, because it is a particular strain of bermudagrass. Western Sod in Tempe carries BOB sod and delivers to the Phoenix area.
Get quotes from several turf companies, then choose a supplier based on sod quality, price and any other factors you consider important. Call the supplier and arrange a delivery.
Things You Will Need
Measuring tape

Phone book with business listings
Resources