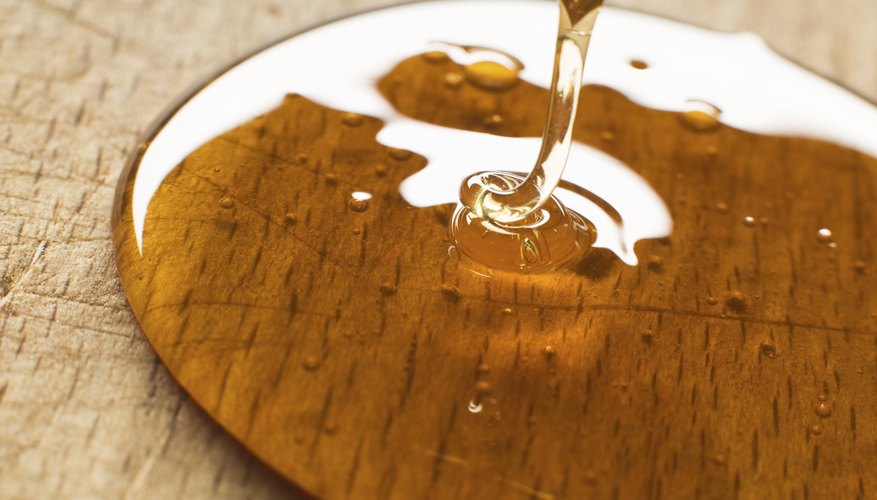 Maple syrup's grade is mostly based on color. Rich, dark grade B syrup has more flavor and is a better choice for cooking than the lighter colored grade A maple syrup. All maple syrup sold in the U.S. must have a grade on it, although you may find it hard to buy grade B syrup if you don't live in an area where it's produced.
USDA Grades
The U.S. Department of Agriculture assigns grades to maple syrup based on color. The grades allow for a standardized comparison known as the USDA permanent glass color standards for maple syrup. The color refers to the amber quality of the syrup, which is ranked from light to dark. The USDA maple syrup grades are A and B. Syrups that don't meet the classification are designated for commercial use.
Grade A vs. Grade B
USDA grade A maple syrup is light in color from light amber to dark amber. Light amber syrup has a delicate maple flavor, while dark amber is robust. Grade B is darker and stronger in flavor. It is generally a better choice for cooking, although some people like its rich flavor for pancakes and waffles.
Making the Grade
When and where the sap was gathered will later determine the grade of the syrup. Maple syrup comes from sap, which is gathered from maple trees in spring. Sap gathered early in the season usually produces the light amber grade A syrups. Sap gathered late produces the darker grade B syrups.