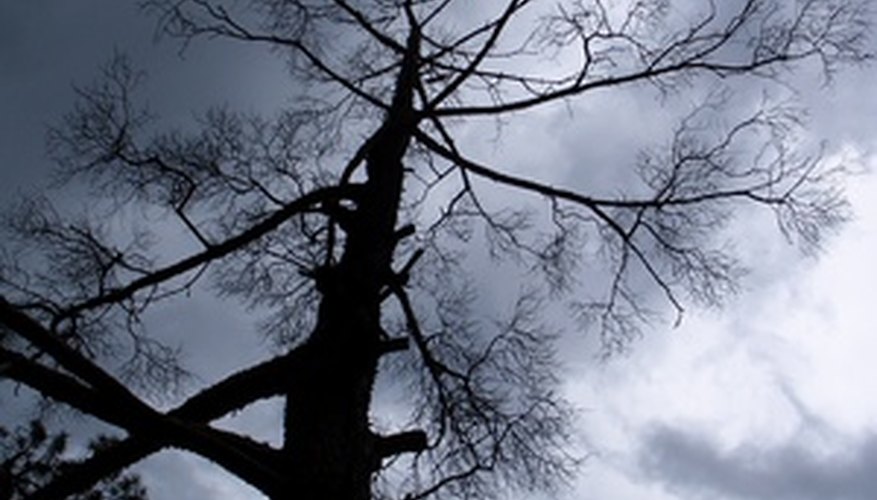 Above ground tree roots pose a hazard to visitors on your property. They can be tripped upon causing serious injury and liability for you as the homeowner. Unfortunately, these tree roots, also called lateral roots, provide strength and nourishment to the tree, which sends out vertical roots from the lateral roots. When removing lateral roots, do so with care to avoid diseases in the tree. The best time of year to cut the above ground tree roots is in late winter or early fall while the tree is dormant and pests are at a minimum.
Hire an arborist to verify the tree's stability. If you are removing more than one surface root, there is a danger of the tree becoming unstable.
Follow the tree root to its closest point to the tree.
Dig around the root to make room for the saw.
Amputate the root with as clean a cut as possible. Do not put anything over the stump or it will slow the tree's healing processes.