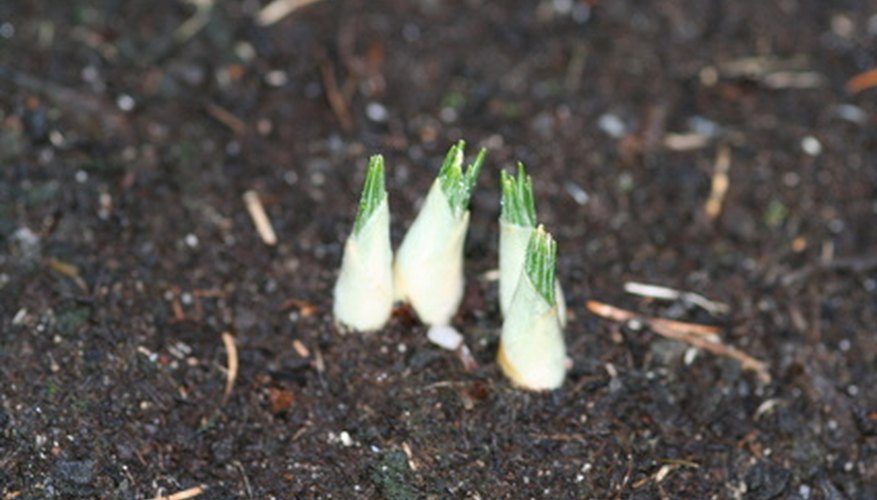 Spring perennial bulbs provide some of the earliest garden blooms. These bulbs and their summer and fall-blooming relatives are easy to care for and have modest fertilizer requirements. The secret to success with bulbs is planting them in the right place and at the right depth. The bulbs take care of just about everything else.
Bulbs Are Specialized
All bulbs are specialized plant roots that have adapted to conditions where water and nutrients are not always predictably available. They store nutrients and moisture assuring the plant's survival for the next growing season. This is especially important for plants that bloom early in the season when soil moisture and nutrients may be limited by winter's cold.
Types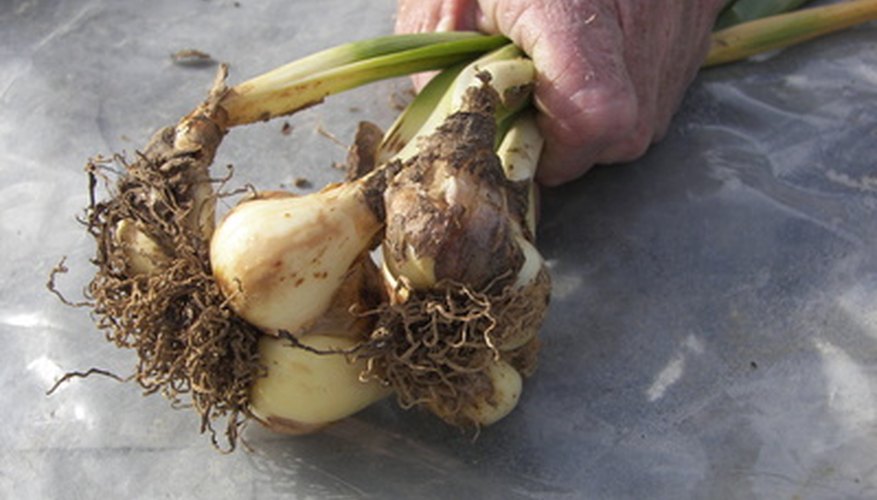 Tunicate bulbs are unified structures covered by a papery covering; hyacinths, tulips, narcissus and alliums all grow from tunicate bulbs. Scaly or imbricate bulbs like lilies lack a covering. You can break off layers or scales that grow annually around last year's flesh and plant them to make new bulbs and plants. (See References 1) Keep scaly bulbs continuously moist during planting or propagation to avoid damage to scales.
Standard Depths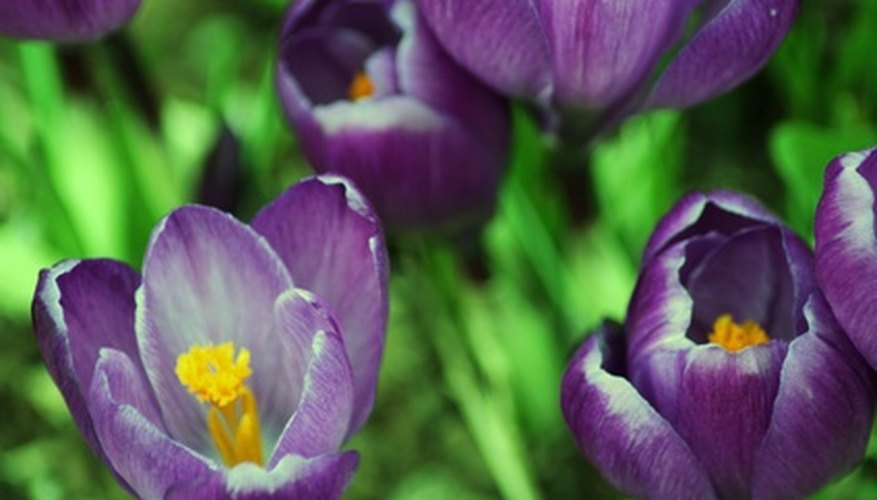 Planting depths differ depending on the size of the bulb and what part of the bulb is to be planted. Instructions that come with the bulbs should be followed, but as a rule plant most mature spring bulbs 2 1/2 times as deep as they are wide. (See References 2) Measure depth from the bottom or basal plate of the bulb to the surface of the soil. (See References 3)
Scales, Offsets and Bulblets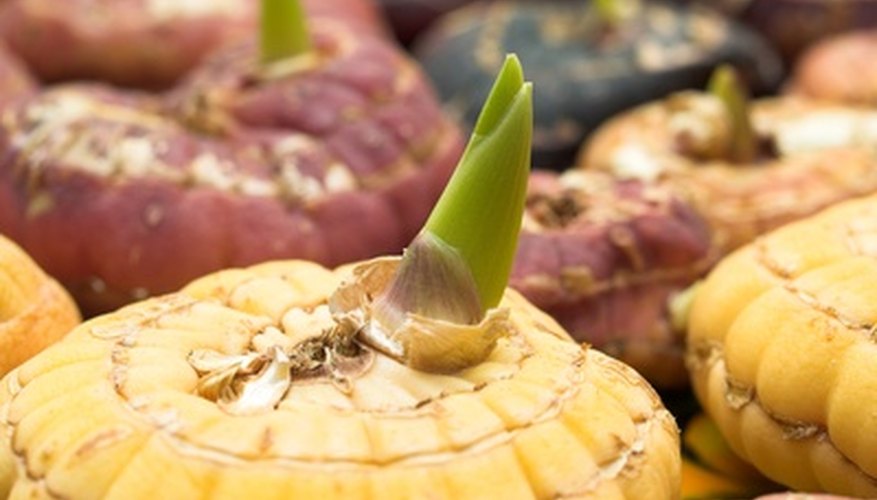 Bulbs reproduce vegetatively with great ease. Plant the bases of scales from the mother bulb in sharp sand or peat in a bag or moist flat until small plants begin growing from the basal plate. Plant bulblets that grow from the base of the scales, bulblets harvested from the stem above the bulb or offsets found on the basal plate below the bulb about 1 inch deep in their own nursery plot for their first year. After time in the nursery, plant them in the garden at the regular depth for each species. (See References 4)
Summer and Fall Bulbs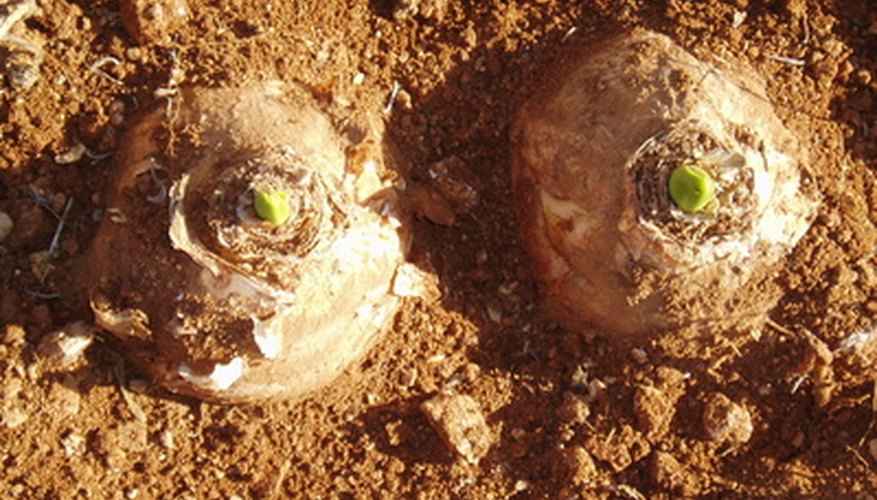 Trumpet and wild lilies, cannas, eucomis, crocus sativa and other summer- and fall-blooming bulbs might require different planting depths than spring bulbs. Often, these bulbs need a deeper placement than spring bulbs to insulate them against summer heat. Follow directions that come with bulbs or refer to a bulb planting guide. (See Resources 1)
Considerations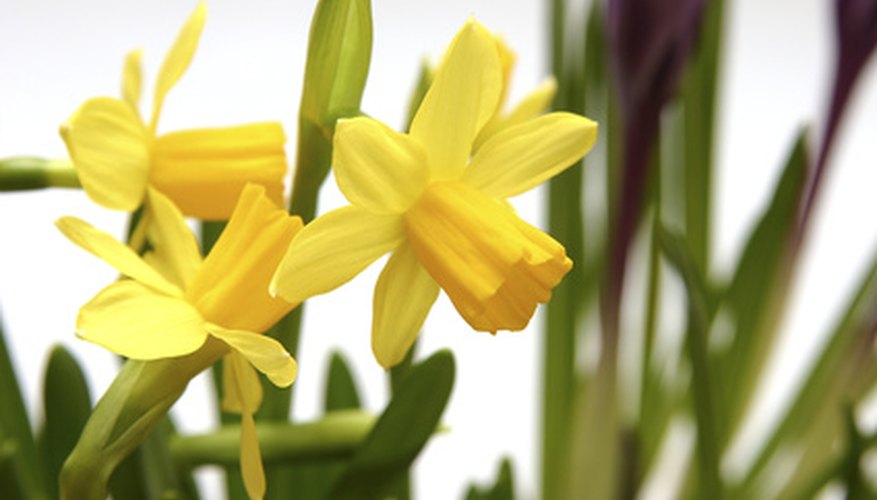 Perennial bulbs require well-drained soil in a sunny location. Plan bulbs in sandy soil an inch or two deeper; bulbs in heavier soil should sit higher. (See References 3) Bulbs seldom need replanting as they grow larger because their strong roots pull bulbs deeper as they grow.