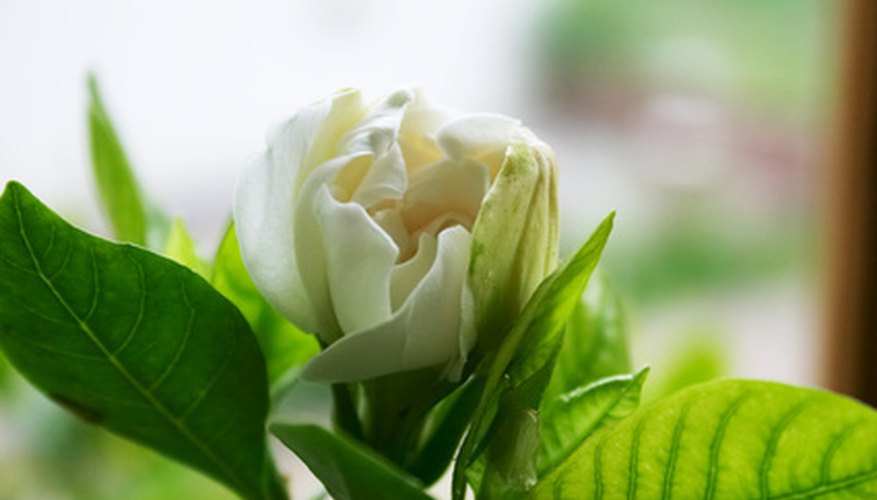 Gardenias are evergreen plants with fragrant white flowers that bloom from May through June, with some varieties blooming again in late summer. Although sunshine is important to a gardenia bush, it does need extra care during extremely hot, sunny months if blooms are to form.
Daytime Sunlight
Although a gardenia plant prefers full sun, it needs shade during the hotter months of the year. Its leaves will scorch in extremely hot, sunny weather, and its buds will fall off before they bloom if they get too much sunlight. Therefore, make sure you give your gardenia plants extra water during hot weather to ameliorate sun damage.
Protection from the Sun
While a gardenia bush does not need protection from the sun, it does need some protection from the heat the sun produces. So, besides giving your gardenias extra water during the hot days of summer, also construct and erect a canopy to block out the sun for a few hours during the hottest part of the day.
Sunlight and Blooms
Gardenias are beautiful plants, but they can be fussy about temperatures. If temperatures rise above 70 degrees during the day and/or rise above 65 or below 60 degrees at night, buds will not form.