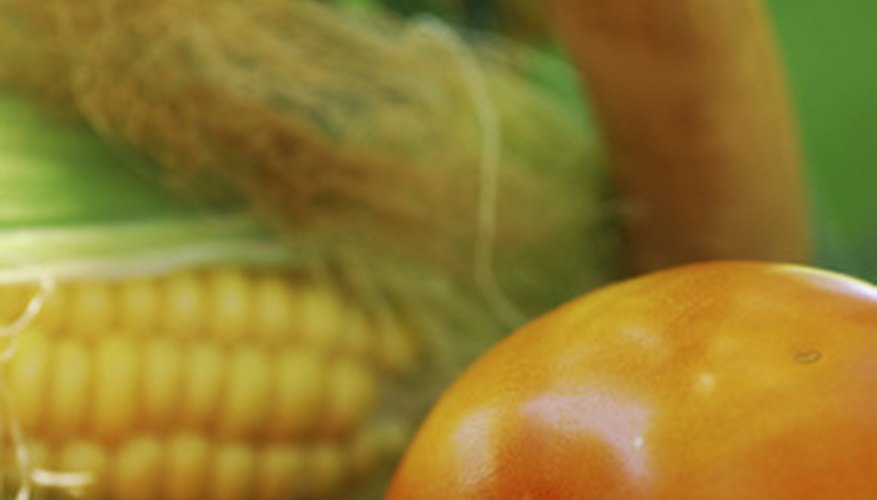 Texas encompasses parts of U.S. Department of Agriculture plant hardiness zones 6 through 9 and experiences a wide range of temperatures, particularly in the winter. Both timing and region play roles in planting a successful fall garden.
Timing
According to Aggie Horticulture, vegetable gardeners in Texas should begin preparing for their fall vegetable garden in July or August. Fall season vegetables do well in soil warmed by a season of sun. Preparing the soil early aids success.
Soil
Vegetable gardens require loose, rich soil, so gardeners in Texas should mix quick-draining soil and rich compost into the site to a depth of 2 to 3 inches, and eliminate any weeds or rocks. Covering the site with clear plastic encourages both warming and weed reduction for the eventual planting.
Fall Vegetables
In Texas, where winters offer temperatures down to minus 20 degrees Fahrenheit, it is important to choose the right cold-tolerant vegetables. Rutabagas, potatoes, beets, turnips, lettuces and winter squash all tolerate the cold of Texas, and make for a successful fall vegetable garden.
Planting
Different fall vegetables have different planting times to give them appropriate access to warmth, sun and length of growing season. Most vegetable plants should be in the ground by September 1, with some plants waiting until October 1 per their planting preferences.