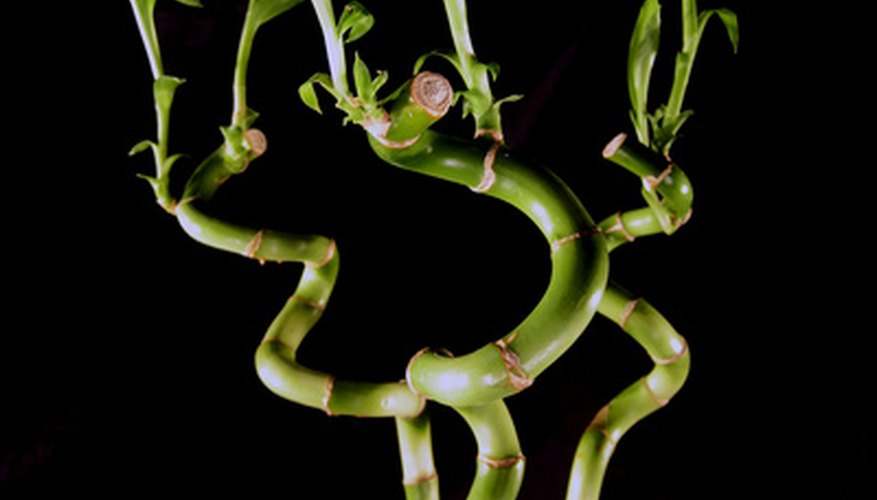 Lucky bamboo is not a true bamboo. True bamboo has a hollow, woody stem. Lucky bamboo has a fleshy, solid stem. Lucky bamboo is, in fact, a type of water lily, and is propagated in ways similar to other water lilies.
Tip Cuttings
Lucky bamboo grows via a growth node at the tip of the plant. Clipping and rooting that tip is the most reliable way to root new plants. After the tip is cut, the lower cane remains alive and can live for many years. Tip cuttings work best for smaller varieties of lucky bamboo.
Air Layering
Air layering is a method of wrapping a cane with sphagnum moss, rooting hormone, and plastic at a mid-point between the two ends. Air layering is most successful with large varieties of lucky bamboo.
Cane Cuttings
Rooting cane cuttings is also more suitable for larger lucky bamboo species. Rooting cane cuttings is as simple as making a diagonal cut, and placing the top portion of the cane in water with rooting hormone.