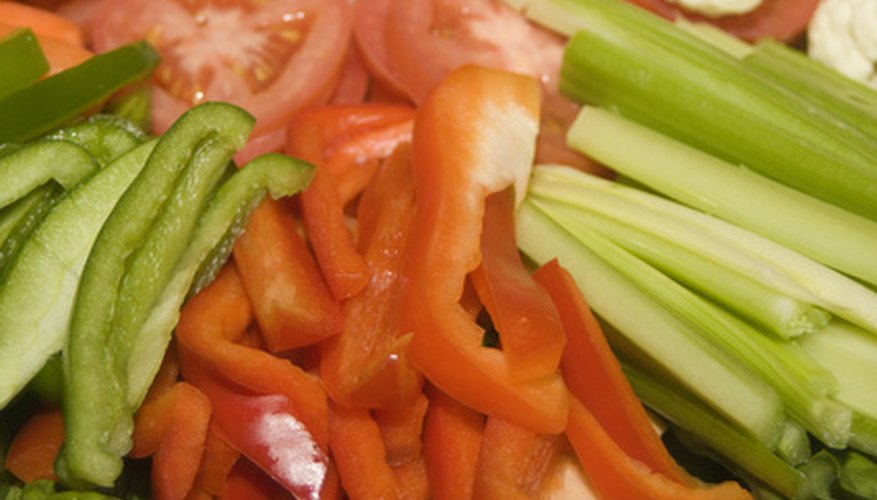 Humboldt County, California is located in Northern Coastal California and is located in USDA Plant Hardiness Zones 9 through 10. The climate is cool and moist with high humidity most of the year. In the winter, the area experiences heavy rainfall amounts followed by a drier spring and summer. Humboldt County has several different microclimates due to the varied terrain and exposure to the weather that is heavily influenced by the county's close proximity to the Pacific Ocean. Many vegetables can be successfully grown in the Humboldt County area.
Obtain a soil test of your proposed planting area. The correct procedure for taking a soil test as well as a list of labs to send the soil test to for processing can be obtained by contacting the Humboldt-Del Norte County agricultural extension office or the Master Gardener program. A soil test will tell you exactly what you need to add to your soil to grow a successful garden.
Clear a sunny area with a shovel and hoe. A successful vegetable garden needs exposure to at least six hours of direct sunlight each day. Because of the high rainfall amounts experienced by some locations in Humboldt County, you may need to add soil to build up the garden area so it is well-drained. Vegetable plants will rot if left to sit in waterlogged soil.
Add the required soil amendments from the soil test as well as a minimum of a 1-inch layer of compost over the planting area. Work the compost and soil amendments into the top 3 to 4 inches of soil. Rake the garden area smooth. Add fencing if you live in a rural area to prevent deer and other wildlife from invading the garden. A fence to control deer from entering the garden needs to be 7 to 8 feet tall.
Plant vegetable seeds and transplants according to the planting schedule issued by the University of California for the Northern Coast of California.
Keep weeds and grasses from growing around the vegetable plants by pulling the weeds up with your hands, or digging them up with a hoe or shovel. If using a garden tool to control weeds around the vegetable plants, be very careful not to disturb the shallow roots of the vegetable plants.
Add water as needed to provide the vegetable plants with an even amount of water, especially during the summer when the rainfall amounts my be low.