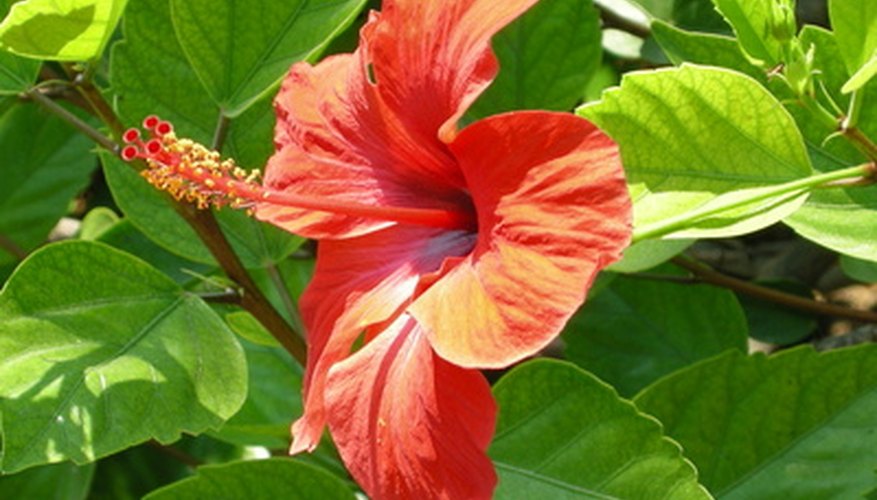 Hibiscus plants provide large, brightly colored flowers to garden beds and to the home. These plants are actually tropical perennials that cannot tolerate any frost or cool temperatures, so they can be grown as perennials indoors over the winter months. If you don't want to pot and bring in your hibiscus plants each fall, you can replace the plants each spring without purchasing new seed. Saving the seed from your outdoor plants also allows you to grow hibiscus each year in the garden for minimal cost.
Inspect the hibiscus plant after the flowers have wilted and begun to fall off. Choose seed pods, which are produced where the flowers were, that have a brown, papery husk and are beginning to dry and split.
Cut the seed head off the hibiscus with a pair of shears. Place the collected seeds in a bowl so no seeds are lost if the pod breaks open.
Spread the seed pods out on a paper plate in a warm, well-ventilated room. Leave the pods to complete drying and split open completely, which takes approximately one to two weeks.
Separate the seeds from the pods. Dispose of the pods and place the seeds in an envelope labeled with the hibiscus variety and year harvested.
Place the envelope in a jar that has a tight fitting lid. Store the jar in the refrigerator or in another cool, dark place until spring planting.