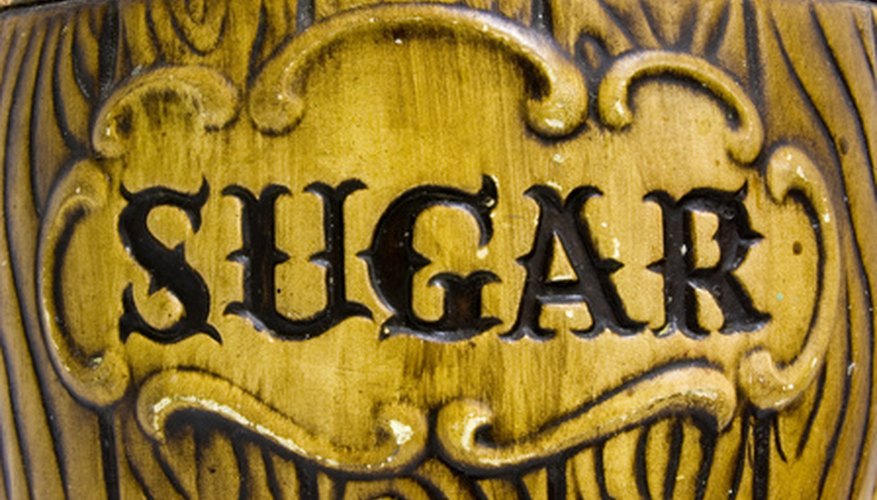 Sugar cane comes from a plant called Saccharum officinarum. It's in the large grass family, and resembles bamboo in its growing habits. It grows best in tropical and subtropical regions and is widely cultivated for its stem, which is the source of sugar. The plant provides 70 percent of the sugar used around the globe, according to Plant Cultures, and has been used in the southeastern area of the Pacific Ocean since ancient times.
Germinating Canes
Sugar cane roots easily from a stem cutting and will grow indoors as an annual in any climate zone. You'll need to get one or more young canes and cut off the upper part into pieces 6 inches long. This might require a saw, since the canes are hard and woody. Look for buds and be sure to include at least one in each of your cuttings. Canes sprout best when you lay them flat on top of a flat filled with organic compost. Water it well and then enclose the flat in a clear plastic bag. Providing bottom heat of about 70 degrees F will assist germination, which should occur within about three weeks. It's possible to plant canes directly in the ground. Dig a trench about 4 inches deep and lay down your cut canes horizontally. Cover them with soil and keep the area moist.
Repot Young Sprouts
Take your flat out of the plastic bag as soon as the canes begin to show sprouts. Keep the compost moist, and when the shoots are about 3 inches tall, transplant them into 6-inch pots, one to each pot. You might need to cut the canes if more than one sprout emerges from any of the 6-inch lengths you planted.
Plant in the Ground
When your young sugar cane shoots are about 12 inches tall, transplant them into their permanent outdoor location or pot them in larger pots for indoor growing. Any type of soil is adequate for sugar cane, but they do need a temperature of at least 70 degrees F and plenty of sunlight.