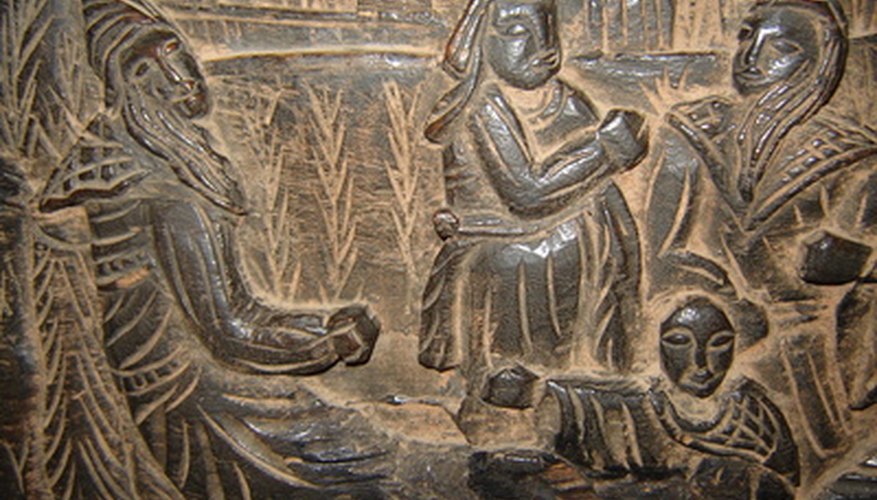 Camphor is an aromatic, crystalline substance related to turpentine. Most commercial camphor is obtained from the camphor tree. Also known as the camphor laurel or gum camphor, the camphor tree is native to China and Japan. According to the University of Florida Center for Aquatic and Invasive Plants, it was introduced into the United States in 1875.
Extraction
In Japan, according to herbalist Henriette Kress, camphor is extracted by cutting the wood and roots of the camphor tree into small pieces and boiling them in water-filled stills capped with earthen tops filled with straw. As the water boils over 48 hours, the camphor oil is carried upward on steam and accumulates on the straw, where it solidifies. In China, Kress says, chopped branches are steeped in water, boiled down, strained and then cooled—which solidifies the camphor.
Description
Kress describes camphor as being oily to the touch in its crystalline or solid form. It is universally described as having a strong, pungent odor and flavor as well as leaving a feeling of coolness and slight numbing effect where it touches flesh.
Uses
According to Kress, camphor is used in Japan and China to treat a variety of medical conditions such as headache and digestive disorders, but is known to be poisonous and even deadly in large dosages.
Camphor oil is known to be an insect repellent. The wood itself, permeated with the scent of camphor, is often used to make storage cabinets for natural history museums, says herbalist M. Grieve.