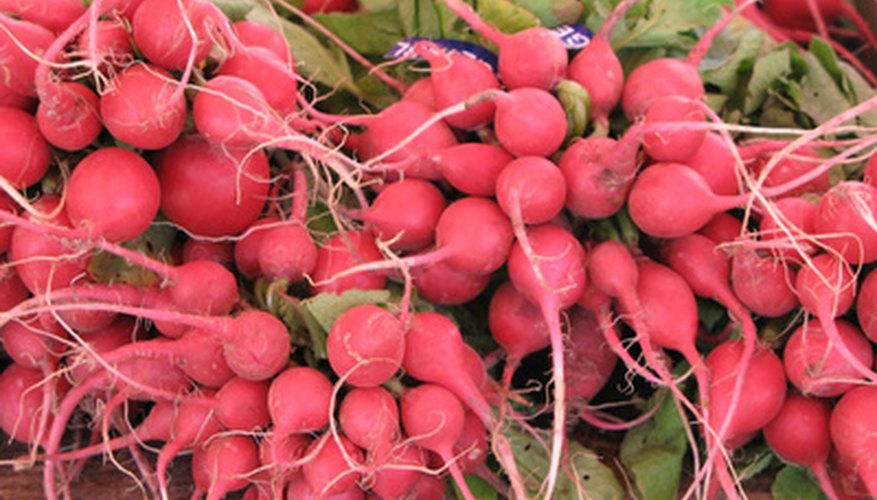 Containers provide an easy way to grow radishes (Raphanus sativus). Radishes may be grown indoors or outdoors, in spots receiving at least six to eight hours of sunlight each day. Growing radishes in containers is one way to introduce vegetable gardening to young children. Radish seeds are inexpensive, and have a fast maturing time from seed to harvest.
Types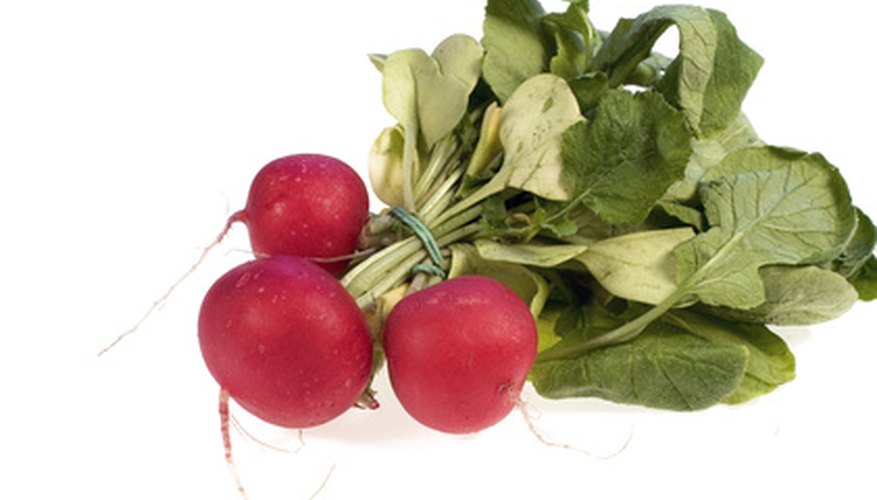 Spring varieties of radish include Burpee White, Champion, Cherry Belle, Cherry Queen Hybrid, Early Scarlet Globe, Plum Purple and Snow Belle. Most spring radishes take 23 to 28 days to harvest. Summer varieties include French Breakfast and Icicle with similar harvest time lines.
Winter varieties of radishes are often grown for storage. Examples include Tama Hybrid, Round Black Spanish and Chinese White. Winter radishes take a longer time to harvest, usually 52 to 70 days. These radishes can be stored for up to two to three months.
Containers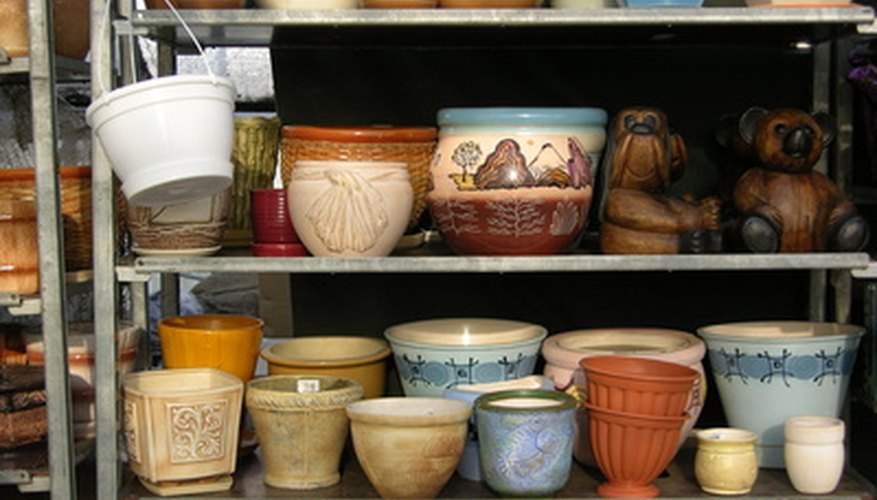 Select a 6- to 10-inch clay or plastic container. Radishes thrive in moist soil. Clay containers will draw moisture away from the plant, so check the soil daily if using a clay container. Plastic pots do a better job of retaining moisture in the soil, making them ideal for moisture-loving vegetable plants.
Soil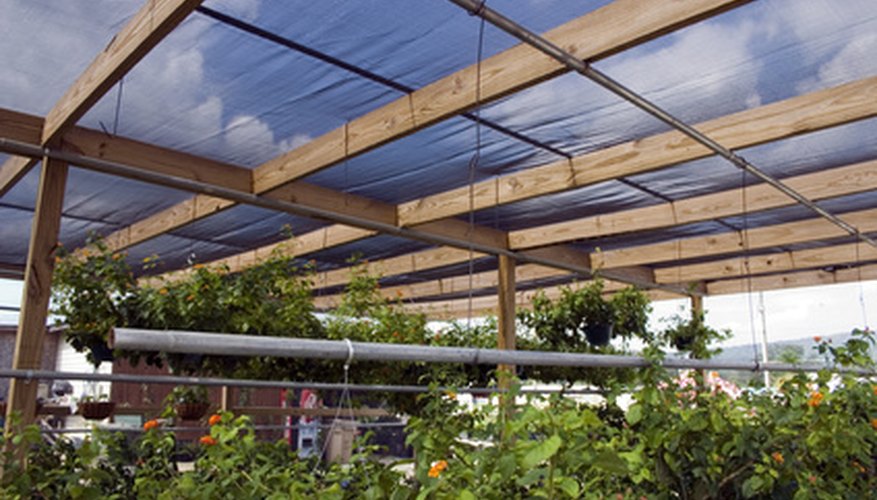 Radishes thrive when planted in a potting mix versus regular garden soil. Potting mixes are lightweight, contain the appropriate amount of fertilizer and exhibit good drainage qualities. Regular garden soils dry out quickly and may cause radishes planted in them to do the same. However, peat moss can be added to garden soil to help improve the soil's drainage ability.
Planting
Place a few pebbles in the bottom of your container to help with drainage. Fill the container with a potting mix, leaving about 2 inches from the top of container. Place radish seeds 1/4 to 1/2 inch deep into the pot. Allow for 1 inch in between seeds.
Spring and summer radishes should be harvested when the root is 1 inch in diameter. Winter radishes, however, are ready to be harvested when their root diameter is 3 inches.
Insects
Radishes are a favorite food of several types of insects. Cutworms and root maggots are drawn to the root of the radish. Caterpillars, aphids and flea beetles may feed off of radish leaves.
Garden centers contain many types of sprays to use for keeping such insects away. Always follow the instructions on the label carefully.